I won't lie to you: photographing food isn't easy. It requires a lot of preparation, skills and appropriate equipment.
Don't be scared though – it doesn't mean it's impossible. Every food blogger and food photographer will tell you it improves with practice.
Professional Food Photography vs. Food Blogging
Before launching my food blog I actually watched many professional food photoshoots while working in restaurants and bars. I even prepared some stuff for some photoshoots in London.
Let me tell you that these professional shoots involved a number of people involved and a ton of equipment, which as a food blogger you simply cannot get – at least not at the beginning.
In order to have a successful food blog, you need to learn how to take decent photos.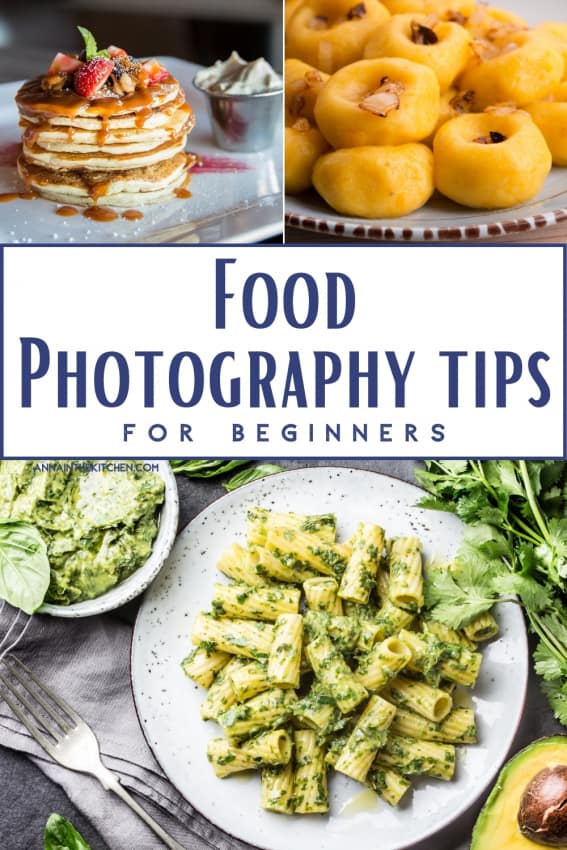 Tips for Taking Good Food Photos
Always tell a story with your scene. Just like with paintings or portrait photography.
Take photos in natural light if you can. Buying a ring ling might be tempting and many recommend it, but it created weird uneven shadows. If you have to shoot late or your apartment is dark, you can try creating a darker theme.
You don't need to shoot in your kitchen. Don't feel confined to taking photos in your kitchen. Perhaps the light is best in your bedroom in the morning, and in your living room in the afternoon. For instance, I shoot all my photos on my terrace.
Don't stick to one angle. Most people take shots from above. However, while some plates of food look better from the top, others are best seen from the side – either directly from the side or at an angle.
Try moving around the plate and taking photos at various angles so you can pick your favorite later – you should take about 50+ photos of one dish, even though you'll only use 2 or 3 shots later.
Don't blur too much. Blurry photos of food became a trend, but too much blur feels unclean.
Minimize props. Props are tempting but don't clutter your photo. The dish should be the main object. Ask yourself whether this fancy plate or knife adds to what you want to tell about this dish. If it doesn't – remove it.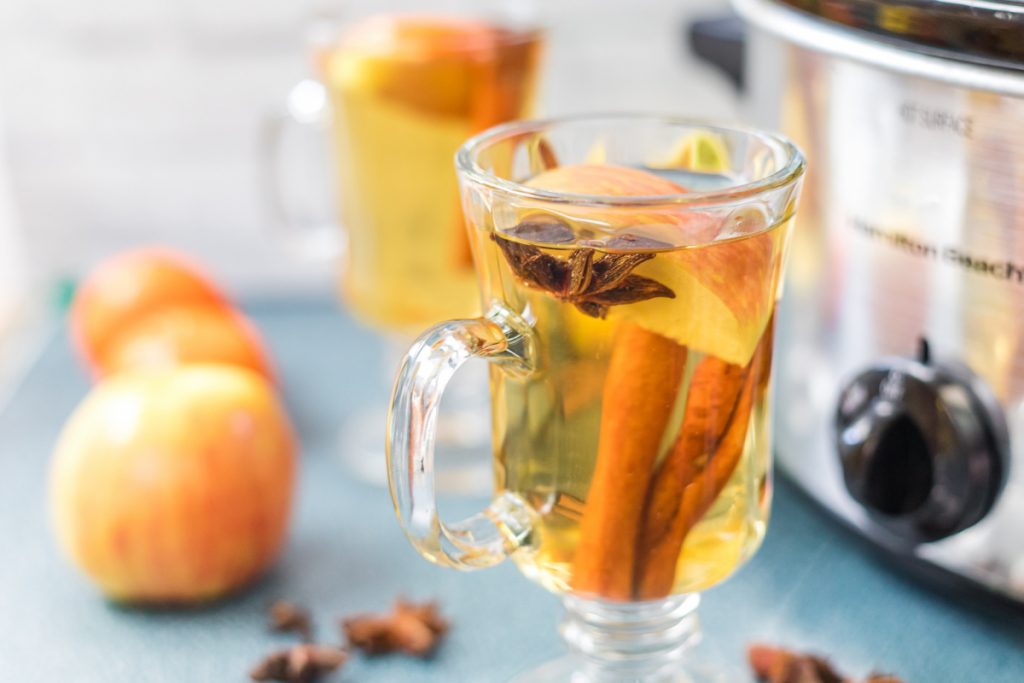 ---
Camera Tips for Food Photography
It might be tempting to shoot with your iPhone, but don't. The quality will never be as good, especially when seen on a bigger screen. Not to mention editing possibilities.
There's no best camera for food photography, but lenses can change your game. 35mm or 50mm f 1.8 lens (Nikon or Sony are best) will do the trick.
Always shoot in RAW, never in JPG.
Shooting Auto will most likely bring up your ISO way too much. It simply happens every bloody time.
Learn to shoot in aperture priority helps you begin to understand how the other two settings, ISO and shutter speed, worked with aperture to expose the image properly.
Once you learn that you can move to Manual mode and set your own settings.
Other things you might want to invest in:
Camera reflector. Cheap white diffuser for light makes a big difference.
Tripod. Tripod is pretty much essential for food photography, especially if you want to get some blur. Additionally, if you want to shoot from above (think of those Tasty videos) you need to invest in a long arm.
Lightroom & Photoshoot subscription. For editing your photos.


---
If you want to learn more about photography I recommend a few bBooks:
Pinch of Yum: solid eBook about food photography with videos and examples. It's written by one of the most successful and popular food bloggers Lindsey from the Pinch of Yum.
---
Props for Food Photography
Getting pros can be overwhelming. There's so much out there and it's tempting to buy it all or get confused on what's necessary.
You don't need a closet full of props for interesting food photos. You probably already have items at home that will look great in photos.
You need a good surface, good background and the basics – some plates, rags, chopping board, and whatever else you shot your food in – glasses, bowls, etc.
For surfaces an old table will do the job, but if you have no space for it:
For plates, rags and other things Amazon has a ton of choices. Unless you can obviously pick some stuff from thrift stores, antique shops, and flea markets.
However, a folk plate can seem like a great idea, but the design might often take away from the food itself.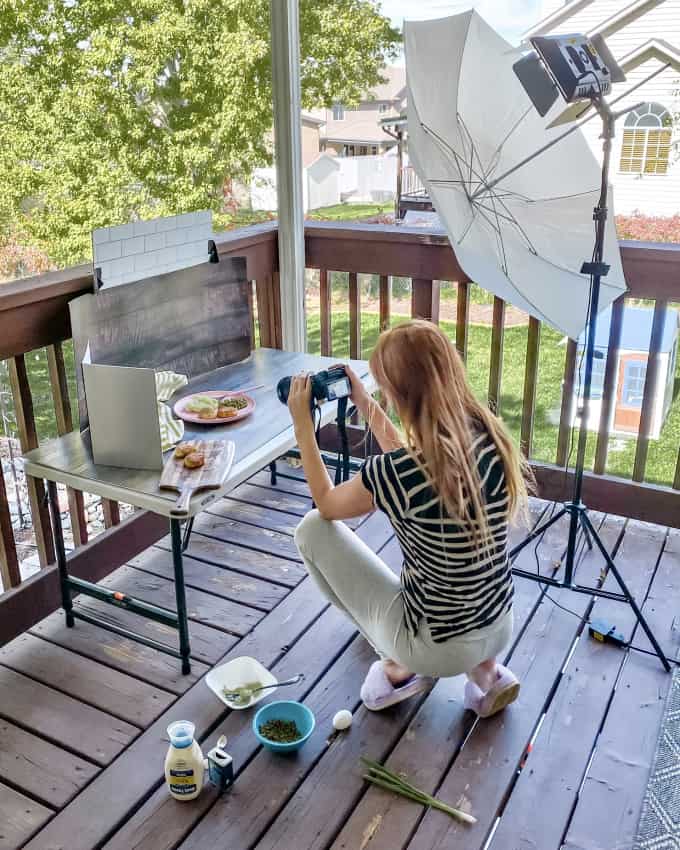 For props:
Etsy is a great for random things. It's really addictive.
You can find artificial herbs, vintage boards, napkins, beautiful cutlery and whatever you want really!