Apple cider was always something we seasonally made at the London pub I used to work, along with mulled wine.
Since we had to keep it warm, I always made the cider in a slow cooker, because it was convenient, easy, and could stay warm. Plus, it could be made in the morning, put away, and then served when people wanted it.
Crockpot Spiced Bourbon Apple Cider was always popular when it was freezing outside or for Christmas Parties.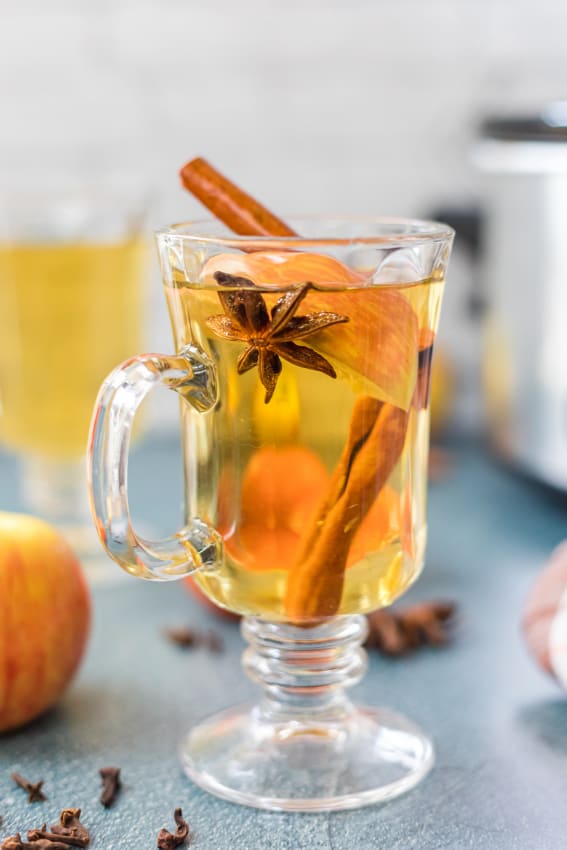 ---
Crockpot Spiked Apple Cider Recipe Pointers
1. You can make this recipe non-alcoholic. If you want to make a kid friendly apple cider, simply put bourbon on the side so the adults can put a shot in their portion.
2. Some recipes will tell you to use store apple cider, I advise against it. Apple cider is usually spiced already and you cannot set your own amounts. It's also not necessarily gluten-free, if that's one of your concerns.
3. You can add more or less spices to your apple cider, depending on the preference. Some people prefer a clear one, others love a mulled apple cider.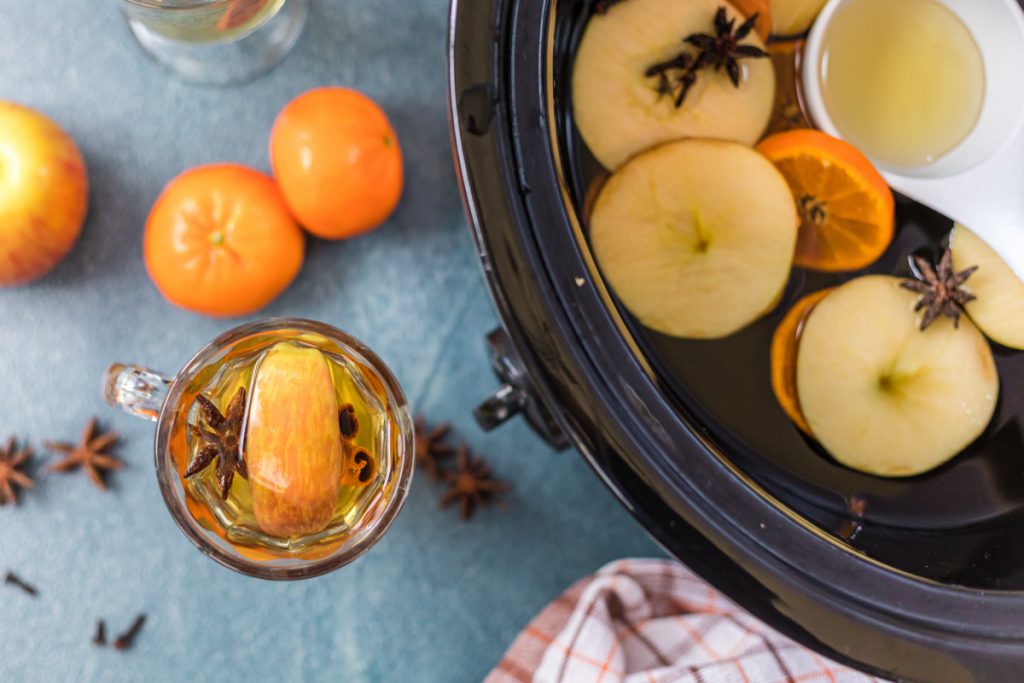 4. Use tea strainers for your cloves to pull them out before serving. Unless you want your guests to choke on them 😉
5. Any leftovers can be stored in the refrigerator for up to four days.
6. If you can't find or simply don't like Bourbon, you can replace is with Grand Marnier or even dark rum. Sometimes I used to make it with Morgan Spiced Dark Rum.
I once read some people make this apple cider cocktail it with vodka – don't! Must be super gross – and I'm saying it as a former cocktail bartender.
Slow Cooker Hot Apple Cider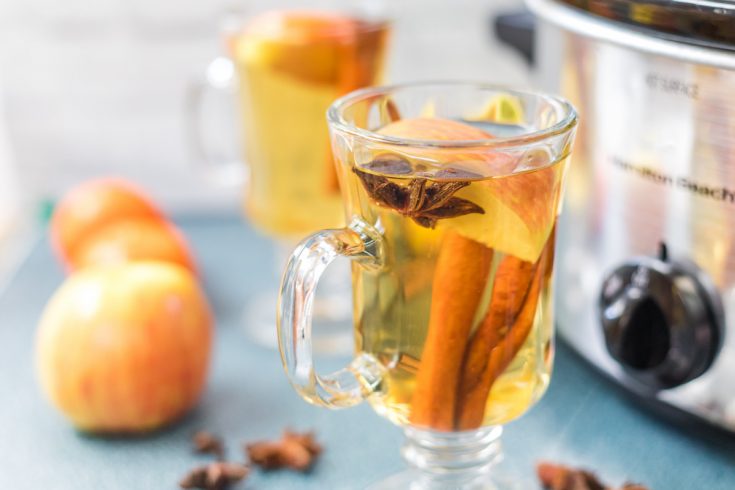 Additional Time
10 minutes
Total Time
3 hours
15 minutes
Ingredients
4 cups of unfiltered Apple Juice
2 thinly sliced Clementine oranges
2 thinly sliced apples
3 - 5 Cinnamon Sticks (approximately 3 inches long each)
1/2 tablespoon Whole Cloves or Whole Star Anise
1/3 cup Brown Sugar
1 1/3 cup Bourbon
Instructions
Pour apple juice into a slow cooker.
Add clementines, cloves, sugar, cinnamon and cook for 3-4 hours.
Stir in bourbon.
Let stand for 10 minutes after the cooking stops.
Garnish with leftover oranges, apples, cinnamon sticks or cloves.