For Poles Golabki need no introduction. It's always on Polish tables regardless of which part of the country you're coming from, and the recipe is always pretty much the same.
It turns out that in the US Polish cabbage rolls are dominated by Martha Stewart recipe. If you didn't know, Martha Stewart is actually a third-generation American but entirely of Polish heritage since both of her grandparents arrived at Ellis Island from Poland at the beginning of the XXth century.
Her father actually traveled back and forth to Europe from the US on Batory ship – which my own grandfather used to work on.
Anyway, Martha's recipe slightly varies from the old traditional recipe for Golabki. It's not better or worse, it's just slightly different since they're baked, not stewed.
Why is Polish Stuffed Cabbage Called Gołąbki – Little Pigeons?
First things first, where did the name of this dish come from? It's most likely borrowed from Ukranian "hołubci" (gołąbek – single) at the beginning of the XIXth century.
The actual story behind what was inside golabki at first varies. Some sources claim that there were actually stuffed pigeons wrapped in cabbage on royal courts in France and Poles got jealous of it, since for decades stuffed pigeons and other birds like swans were considered a fancy dish.
Other sources think it's because in Slavic languages they liked to use names of birds and animals for dishes made of potatoes or bread.
Either way, the middle-class made the dish famous by stuffing cabbage with what they had – kasza (buckwheat) and potatoes. There was no meat or rice in this dish before, like it's eaten today.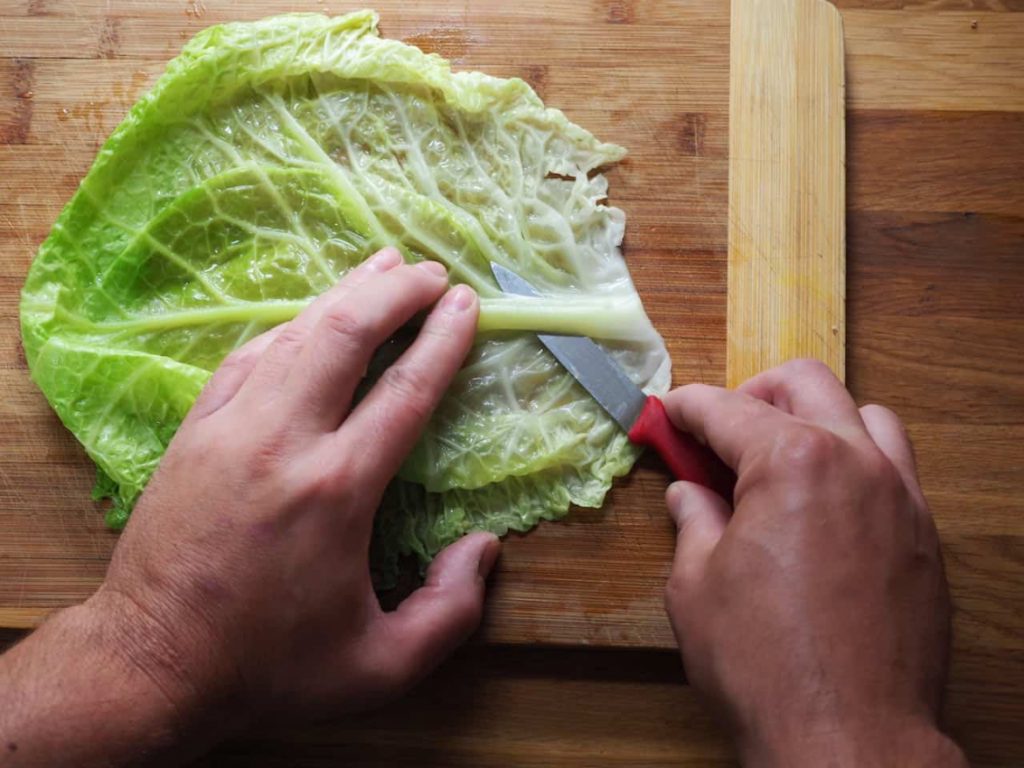 ---
Polish Stuffed Cabbage Rolls Recipe Pointers:
Keep checking on the cabbage while you're cooking it. Some types take a bit longer to cook.
If you don't want to make your own tomato sauce you can use a regular pasta sauce.