According to tradition, the poppy seed cake on the festive table will provide abundance and abundance at home.
There's not much of a story behind it. No one really knows where it came from apart from the fact that it got way more popular across the entire country of Poland after the World War II.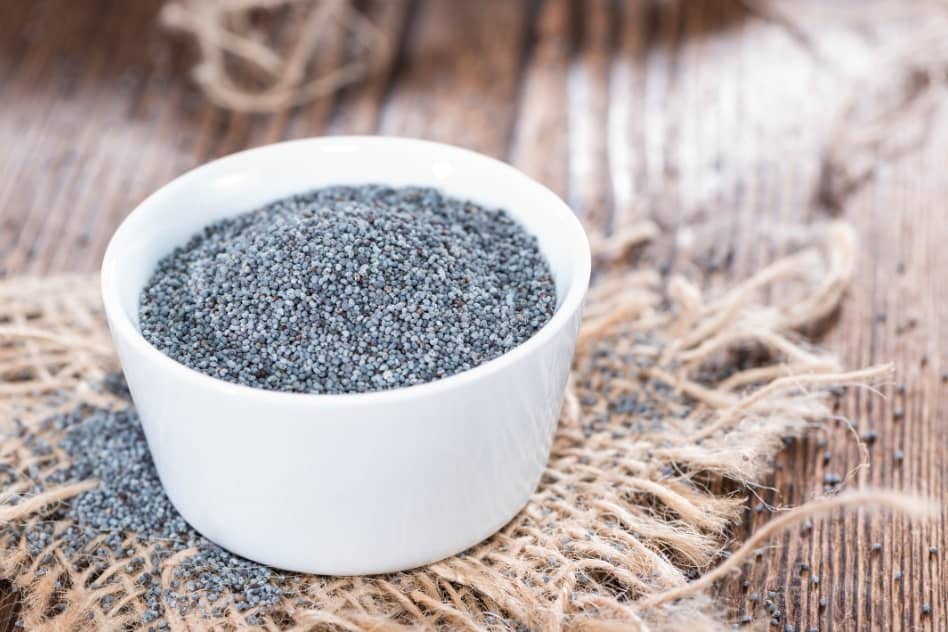 Recipe Pointers For Polish Poppyseed Roll Recipe
You can cover the makowiec with a glaze instead of some frosting.
If you don't want it too sweet, you can skip the frosting entirely.
Instead of sprinkling the roll with dry poppy seeds, you can use some candied orange peel or lemon peel. Or do both!
Optionally, you can also add candied peeled and chopped almonds to poppy seed filling like this one.
For a boozy makowiec, add some rum-soaked raisins or rum-soaked peel.
Serve the makowiec with some hot cocoa, tea, coffee, or mulled cider.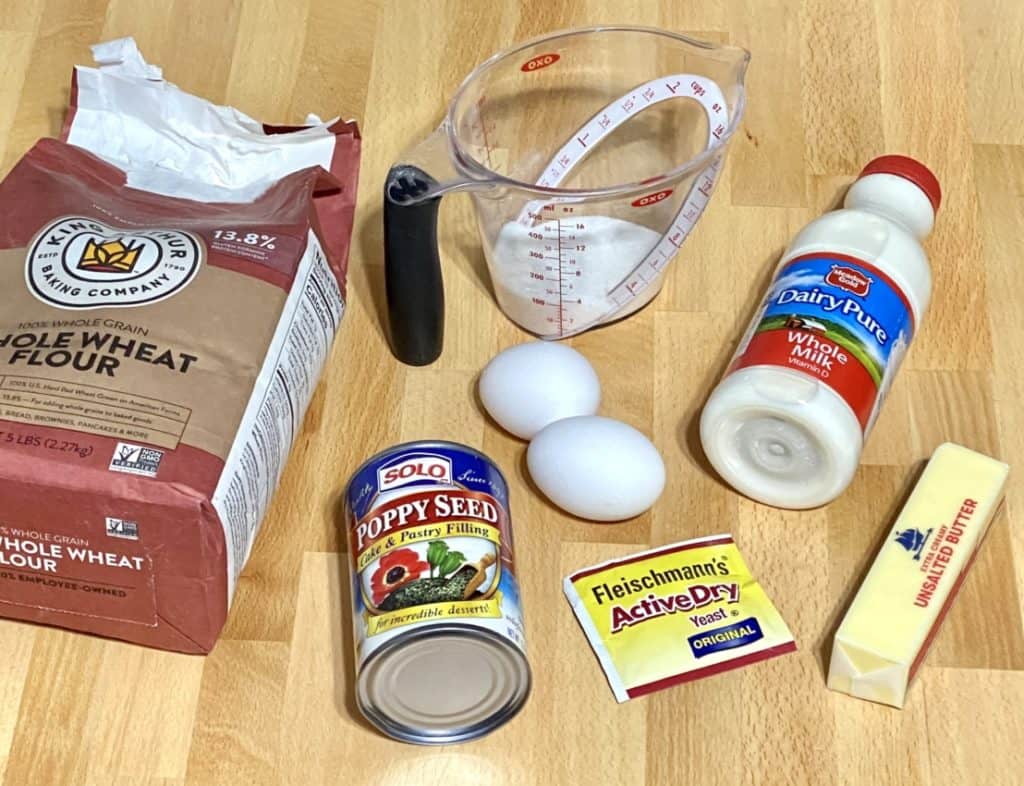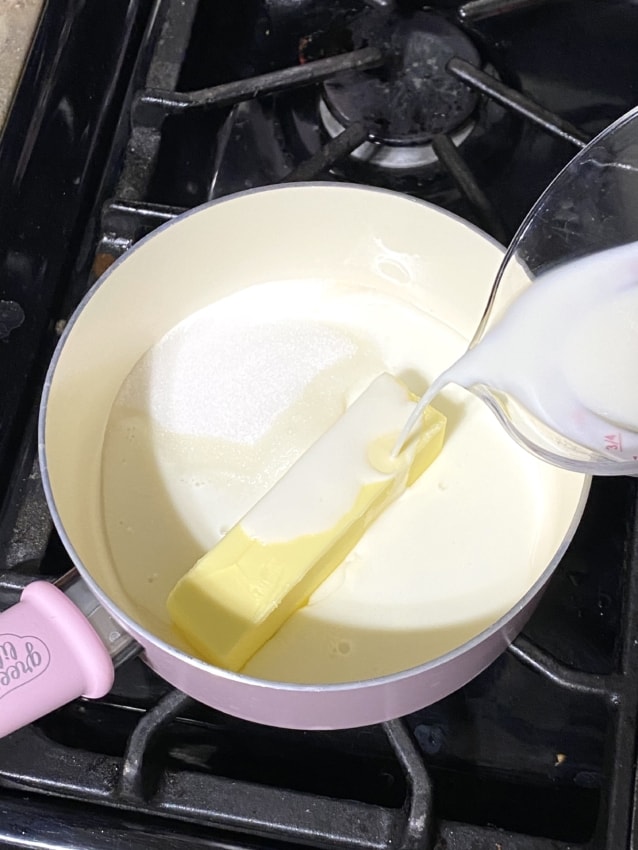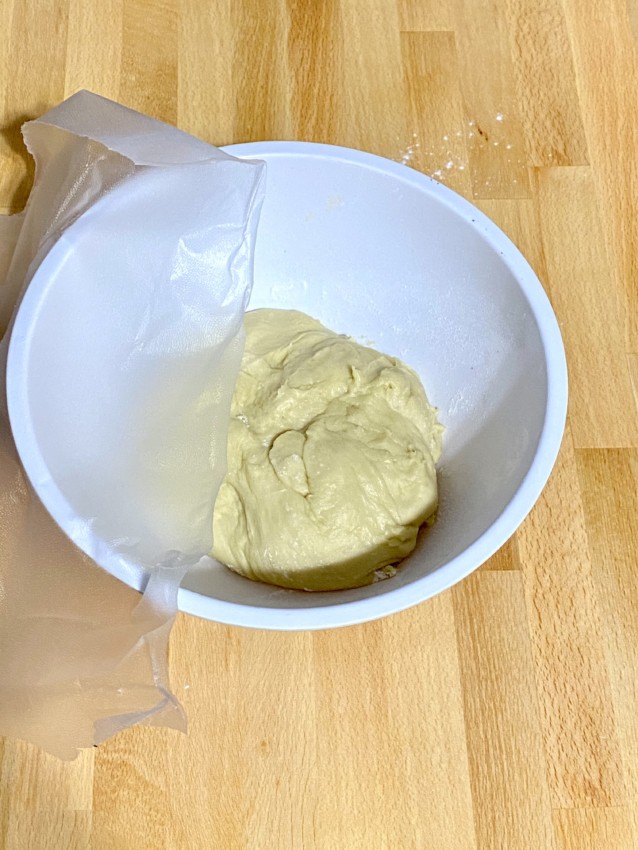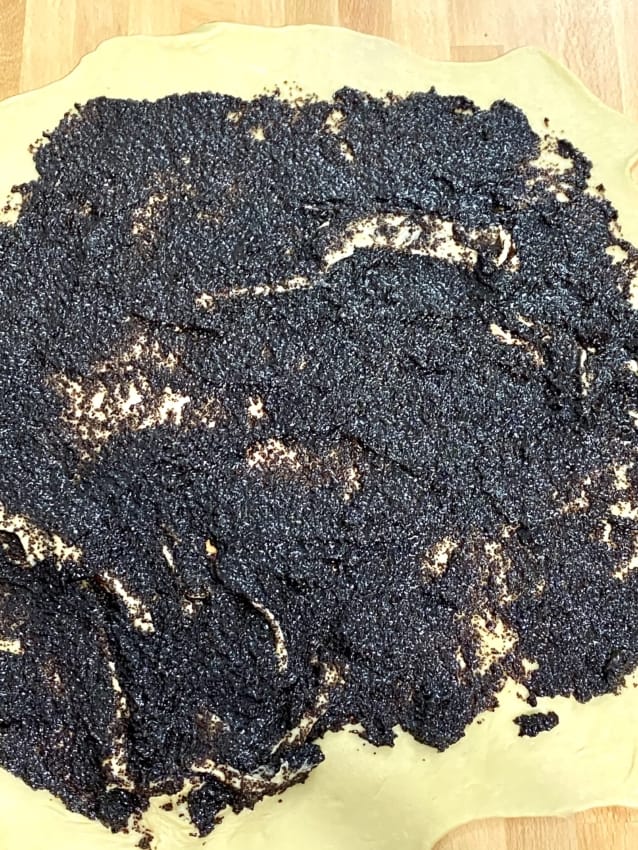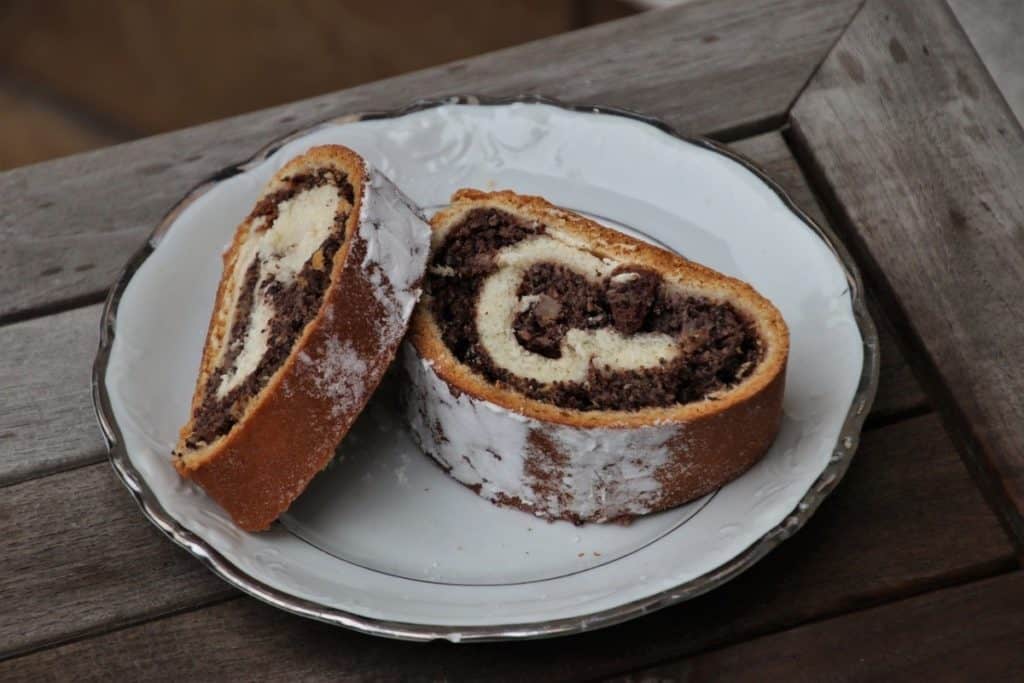 ---
FAQs about Polish Poppyseed Roll
Does the Polish poppy seed roll have another name?
The Polish poppy seed roll or makowiec is also called strucla, which is the generic name for these types of sweet yeast rolls with different fillings.
I don't like poppy seeds. Can I use any other filling?
Yes, makowiec can also be filled with jams, jelly, sweet fruit fillings, chopped almonds, chopped walnuts, candied peel, or sweet cheese.
Is makowiec only to be eaten at Christmas?
Makowiec is traditionally made for Christmas and Easter. But you can enjoy it any other time of the year too.
Which other countries make similar poppy seed rolls?
Many Central and Eastern European countries make this poppy seed roll for Christmas and Easter. It's called mákos bejgli in Hungary, mohnkuchen or mohnstriezel in Austria, wienerbrød in Denmark, makový závin in Czechia, makovník in Slovakia, makivnyk in Ukraine, makovnjača in Serbia, makavy rulet in Belarus, coarda cu mac in Romania, magonmaizite in Latvia, and rulet s makom in Russia.
How long will the makowiec last?
The roll will stay fresh at room temperature for 4 to 5 days. If you live in a hot climate, then refrigerate it in an airtight container.
But in reality, how long this poppyseed roll will last depends on how many of your friends are around to taste it. My friends finish off my rolls within the hour, especially around Christmas feasting 😉
Can I make batches of makowiec together and freeze them?
Yes, you can make as many makowiec as you want at a time. Skip the frosting. You can make this fresh for every roll before serving.
Wrap the rolls in cling wrap or saran wrap before freezing them. They'll last for a few months. When you're ready for each roll, thaw it to room temperature for a few hours before serving.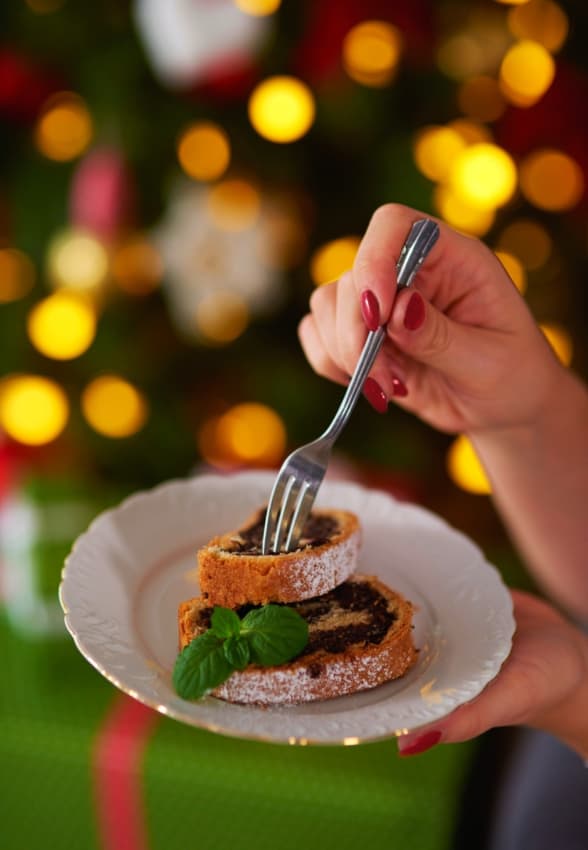 Yield: 1 cake
Makowiec: Polish Poppy Seed Cake Roll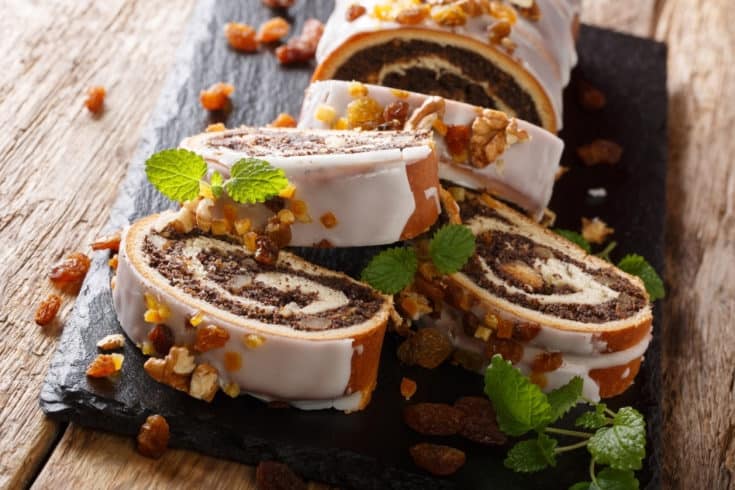 Total Time
2 hours
40 minutes
Ingredients
Roll
2 cups of flour
1/2 cup of sugar
1/2 cup of butter
1/2 cup of milk
2 egg yolks
1 teaspoon of dry yeasts
2.5 cups of poppyseed filling (if you're using recommended canned one, use 2 cans)
Frosting
1/2 cup of powdered sugar
2 egg whites
1 tablespoon of dry poppyseed
Instructions
Heat up butter, milk and sugar in a pot. Let it cool down a bit.
Mix the yeasts with egg yolks. Add the warm milk and flour to it and mix it by hands for about 5 minutes.
Let the ball grow in a bowl covered with a foil for about 1.5 hour. If it's very cold in your kitchen, you can let it sit in a warmed up oven.
Put the grown ball on the dough board. There is a lot of butter in this yeast dough and there is no need to sprinkle it with flour. The dough should not stick to the wooden top.
Roll out the dough into a cake 1-1.5 cm thick. Put the poppy seed mass on the cake - as in the photo below.
Roll the poppy seed cake and wrap it in a baking paper. Bake it for 40 minutes at 370 F.
Meanwhile prepare the frosting by beating the egg white for about 30 seconds. Then add powdered sugar and keep beating for about 15 minutes more. Put on top of the poppy seed roll and sprinkly everything with some dry poppy seeds.
Notes
Most people add raisins to their makowiec. I don't, because no one in my family ever liked raisins, but if you do - feel free to add them! 🙂
Recommended Products
As an Amazon Associate and member of other affiliate programs, I earn from qualifying purchases.