Jajka faszerowane is a well-known dishes – it's stuffed eggs. But, it can be done in many different ways, but everyone automatically assumes it's deviled eggs.
You know, those eggs you cut in half and make a mush out of yolk, just to mix it with something and put it back in, preferably in a decorative way.
I never liked typical deviled eggs, as it was too much plain white. Jajka w skorupkach – eggs in shells are definitely my favorite.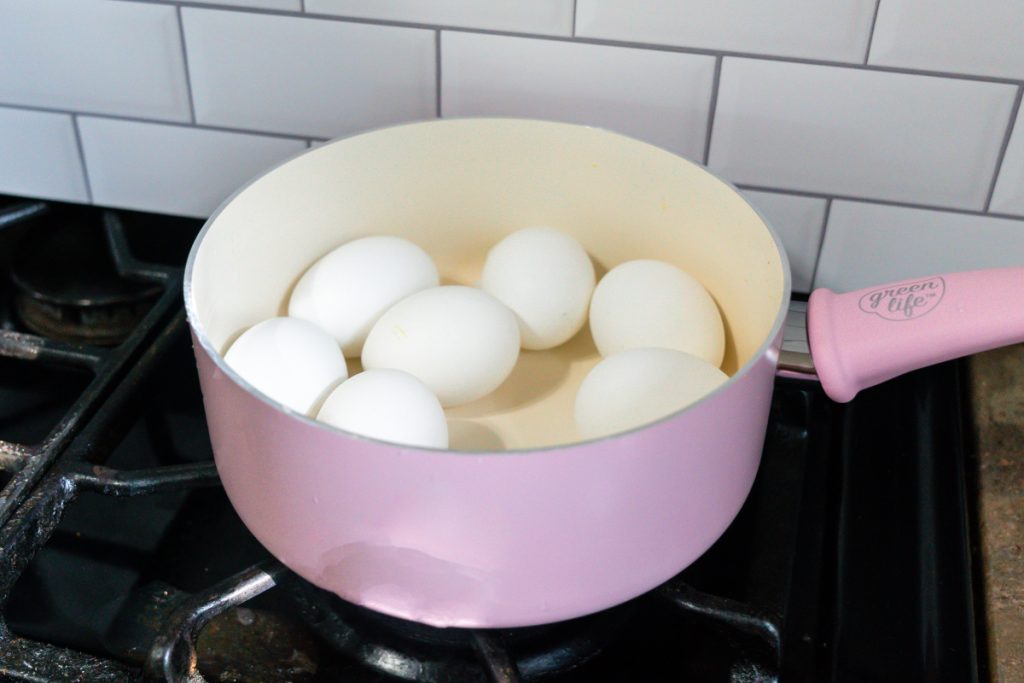 ---
Similar to egg cutlers, stuffed eggs were popular during interwar period. These days, it's a typical Easter breakfast dish.
You can change the recipe up and try some with bacon pieces, others with mushrooms and onions, some people like it without anything extra – just eggs.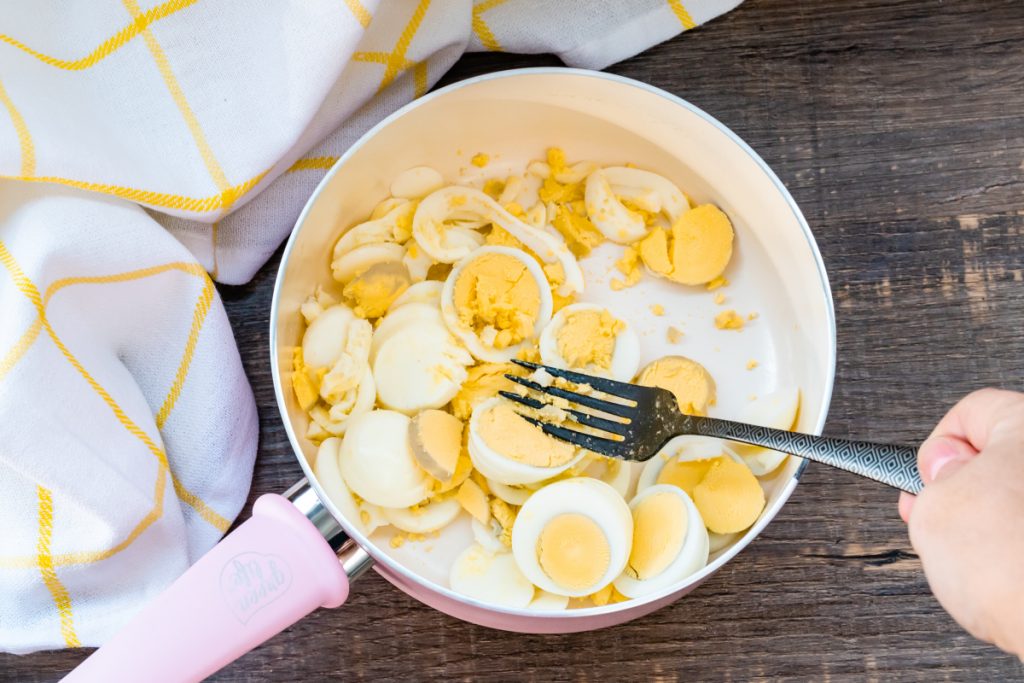 ---
Stuffed Eggs in Shells Recipe Pointers
Keep in mind that getting eggs out of shells without breaking it is a tricky part of this recipe. I usually lose one egg, but then I make egg cutlets out of it instead.
I recommend cutting the eggshell in your hand, not on a chopping board. That way you have more control over it.
Polish Stuffed Eggs in Shells: Jajka Faszerowane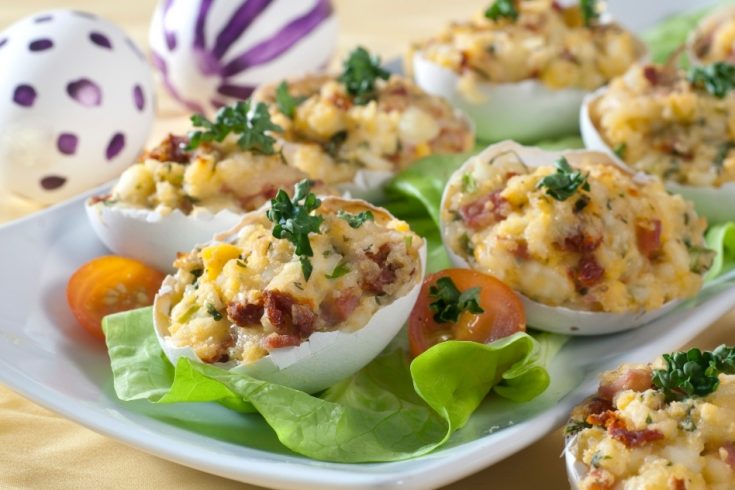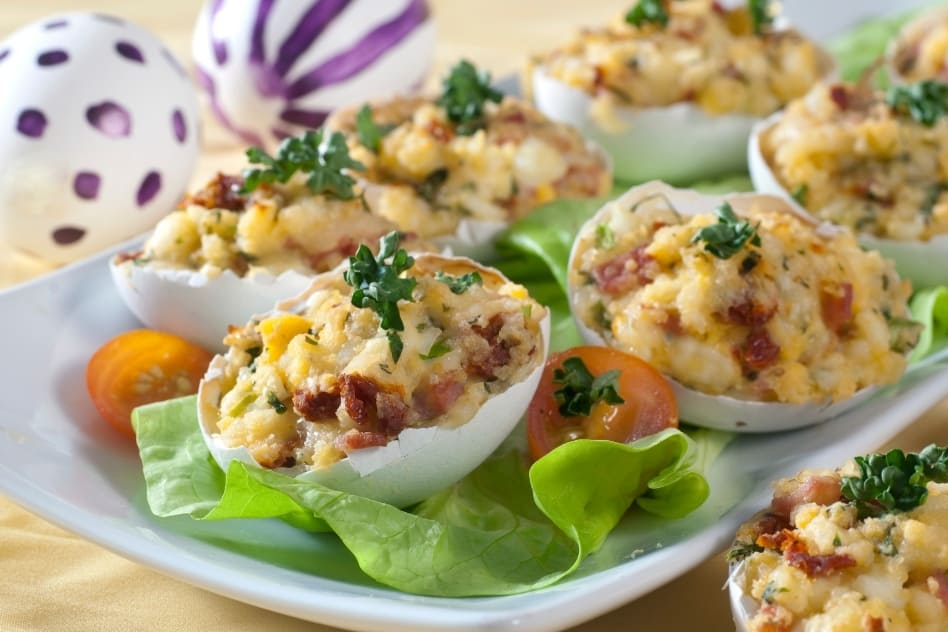 Ingredients
10 eggs
2 tablespoons of flour
3 tablespoons of breadcrumbs
some finely chopped mushrooms or small cooked pieces of bacon
4 shallots chopped
1 tablespoon of butter
salt, pepper
Instructions
Put the eggs in cold water in which you previously dissolved a tablespoon of salt.
Bring to a boil and cook for 10 minutes, remove, remove the boiling water, and let it cool in cold water for about 5 min.
Cut eggshells lengthwise (see recipe pointers). Remove the egg from the shell and set them aside.
Mash the eggs with a fork, then add a spoon of breadcrumbs, shallots, either mushrooms or bacon, salt and pepper. Mix well.
Grease the pan with a spoon of butter, then position stuffed eggshells upside down. Fry each eggshell until the light yellow-brown color (about 4 minutes), then remove from the skillet.
Eat it with a spoon. Shells are decorative - do NOT eat them! 😉