This delicious Italian Tiramisu is a rich no-bake dessert made with espresso and liqueur soaked ladyfingers and creamy mascarpone.
---
The dessert for lovers and dessert fiends, Italian tiramisu is made with espresso-soaked ladyfingers known as savoiardi, layers of mascarpone cheese, and dusted with cocoa powder.
Originally made in a round shape, it's now also made in square or rectangular pans. Glass pans were often used so that when presented the different layers of the dessert could be seen.
Many variations of the Italian Tiramisu now exist as the recipe evolved – similar to the Italian Panna Cotta. Some versions of the Tiramisu require heating of the eggs, some use sweet panettone breads instead of savoiardi ladyfingers, some use different wines and liquors.
Who Invented Tiramisu?
A number of claims to the origin of the popular dessert exist.
Tiramisu was most probably invented by Robert Linguanatto, the owner of restaurant "Le Beccherie" in Treviso in the Venetian region of Italy. Linguanatto soon started sharing the recipe for the dish with the many chefs who came to taste it, and the dish spread all over Italy.
Linguanatto created the Italian tiramisu on 24 Dec 1969, and receives the most credit for this invention.
But another story claims that Tiramisu was a variation of the semi-frozen dessert called Tiremesù. This dessert was served at the restaurant Vetturino in Northern Italy as far back as 1938.
A more local legend claims that Tiramisu was long before served in bordellos or brothels in Treviso. Used as a means to attract more patrons to the bordellos, the dish with its aphrodisiacal qualities was served to the patrons who graced them.
But no matter who invented the recipe, Tiramisu is definitely a great "pick me up"!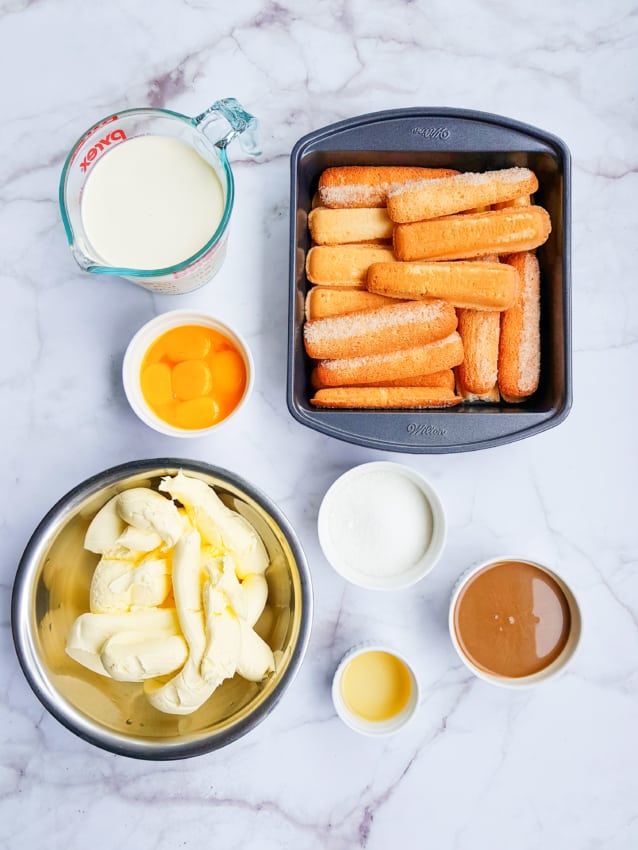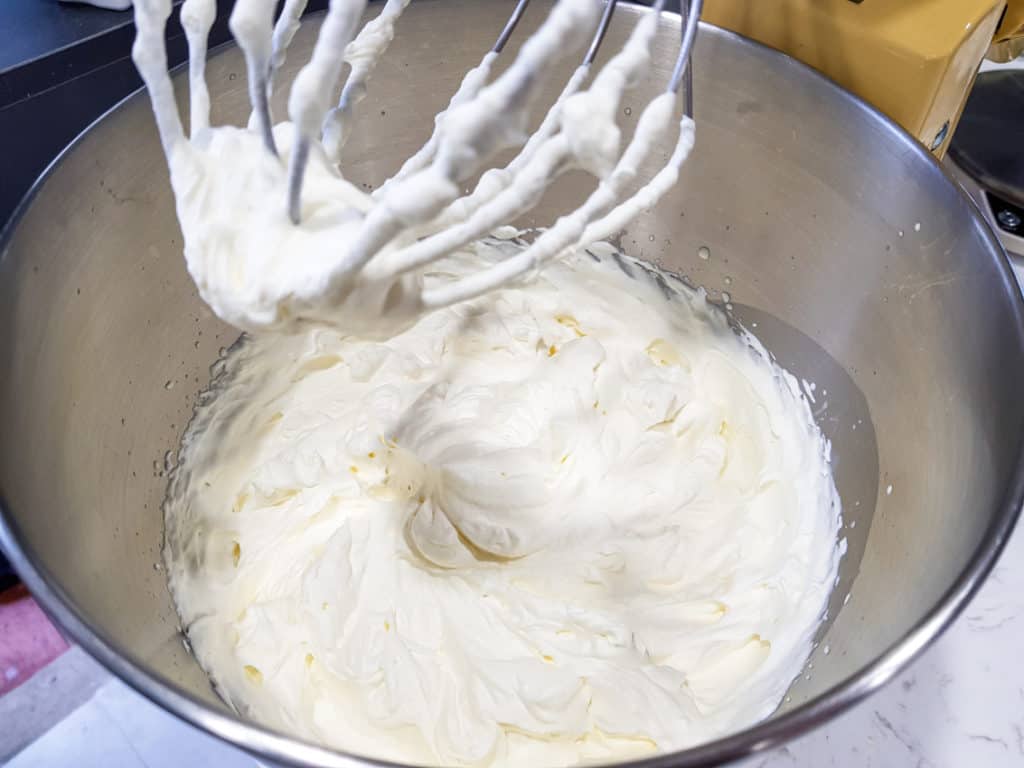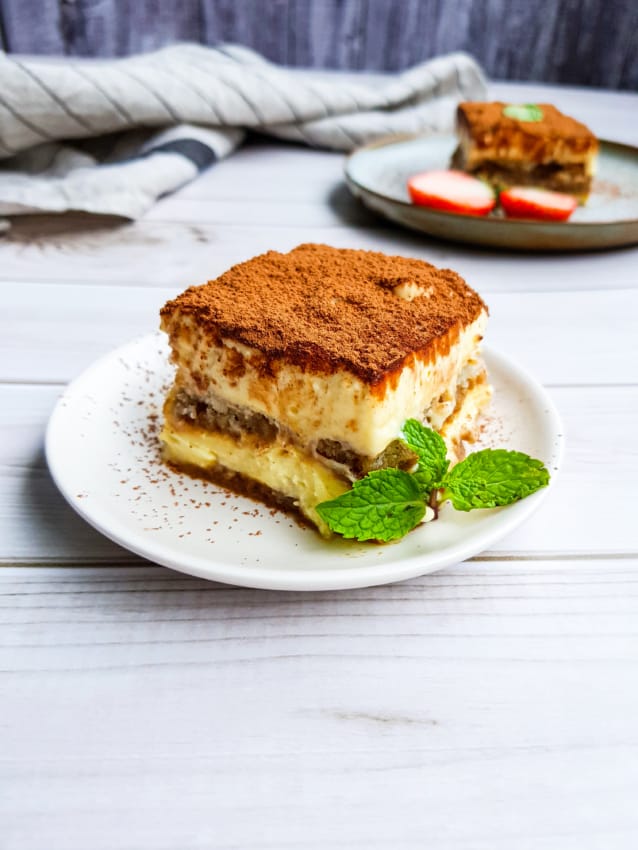 ---
Recipe Pointers For Italian Tiramisu Recipe
Let the mascarpone cheese and eggs reach room temperature before making the tiramisu.
Don't overbeat the cheese or it will curdle.
Dip the ladyfingers individually and coat both sides with the espresso liquid.
You can use other flavors of coffee, but espresso is the best.
Do not soak the ladyfingers for more than a second or they will collapse.
Use superfine sugar so that it doesn't end up crunchy.
To make this recipe gluten-free, use gluten-free ladyfingers.
Tiramisu tastes better as it ages, so you can make it up to 2 days in advance.
If serving tiramisu for a party, you can make it in individual-sized containers.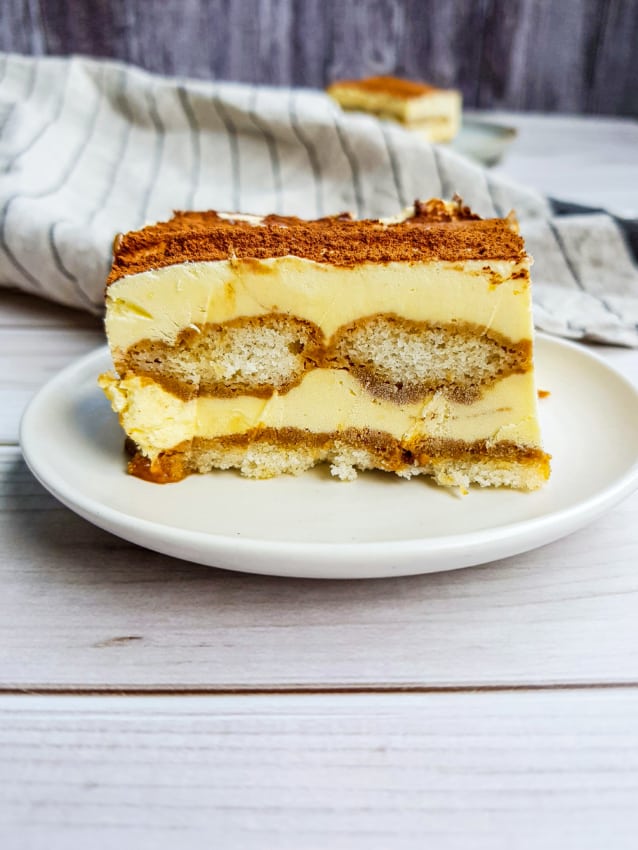 ---
FAQs about Italian Tiramisu
What does Tiramisu mean?
Tiramisu is an Italian word from the Treviso dialect that means "lift me up", "cheer me up" or "pick me up.
When did tiramisu become popular?
Tiramisu gained popularity and became ubiquitous in Italy in the 1980s. But in the late 20th century, it rose from sudden obscurity to international fame after Tom Hanks spoke about it in the movie Sleepless in Seattle.
What are lady fingers?
Ladyfingers, savoy biscuits, or sponge fingers are biscuits made from sponge cake that are shaped like large fingers. They're known as boudoirs in France and savoiardi in Italy. If you can't find ladyfingers, use angel food cake instead.
I can't find mascarpone near me? What can I use instead?
Substitute every 12 oz of mascarpone with 8 oz of softened cream cheese and 1/4 cup whipping cream.
What can I use instead of Amaretto?
You can replace the amaretto with rum, Disaronno, Madeira, port, Kahlua, brandy, Malibu, Tia Maria, Frangelico, marsala, or any other coffee-flavored liqueurs.
Can I make tiramisu without alcohol?
Yes, you can leave out the liqueur or liquor and use plain espresso.
How long can we store leftover tiramisu in the fridge?
Leftover tiramisu can be stored in the refrigerator for 4 to 5 days.
Yield: 8 portions
Italian Tiramisu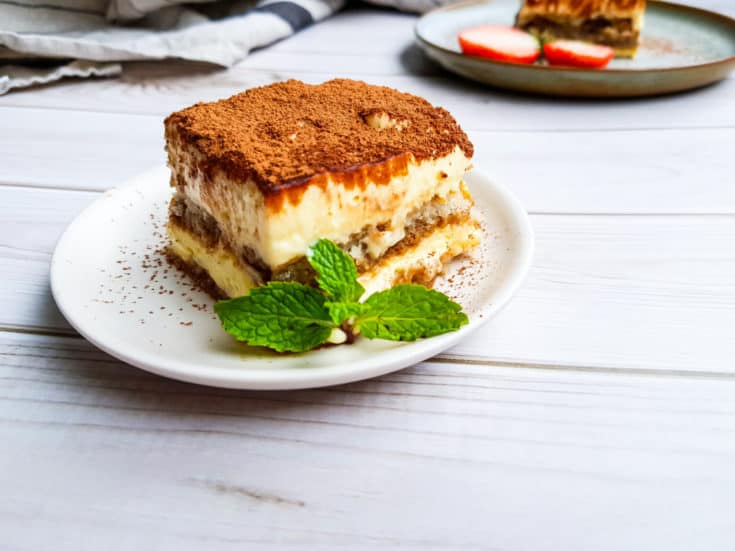 This delicious Italian Tiramisu is a rich no-bake dessert made with espresso and liqueur soaked ladyfingers and creamy mascarpone.
Total Time
5 hours
50 minutes
Ingredients
4 eggs
8 tablespoons of sugar
1 lbs of ladyfingers
1 lbs of mascarpone cheese
1 cup of cold espresso
1 shot of amaretto
3 tablespoons of cocoa powder (unsweetened)
Instructions
Separate yolks from egg whites.
Beat the yolks together with the sugar until you get it turns thick and firm (use a stand mixer for best results) and beat the whites until you get a foam.
Add mascarpone to yolks and beat it again until the whole thing is creamy. Then add the foamy whites and mix together with a wooden spoon.
Dip each ladyfinger in an espresso mixed with amaretto and spread in a cake pan. Place the cream on top, then repeat it all again.
Spread cocoa powder on top and put away in the fridge for 5h.