These Mexican bolillo bread rolls are nice and fluffy and a bit chewy which is so delicious for sandwiches.
---
A spindle or football shaped bread, the bolillo has French roots.
The Austrian Emperor Maximilian I or Ferdinand Maximilian Joseph Maria von Habsburg-Lothringen as he was called reigned as Emperor of the Second Mexican Empire from 1864 to 1867.
He brought with him to Mexico a troupe of servants and cooks, including some French cooks. These French cooks recreated a version of the French baguette in Mexico using local ingredients and called it the bolillo.
The Mexican bolillo bread measures 15 cm or 5.9 inches in length and tapers at the ends like a football. The slash or slit on top of the bread allows steam to escape so that the bread stays soft inside and crusty on the outside.
Mexican bolillos are used to make the popular Mexican tortas for breakfast or other meals.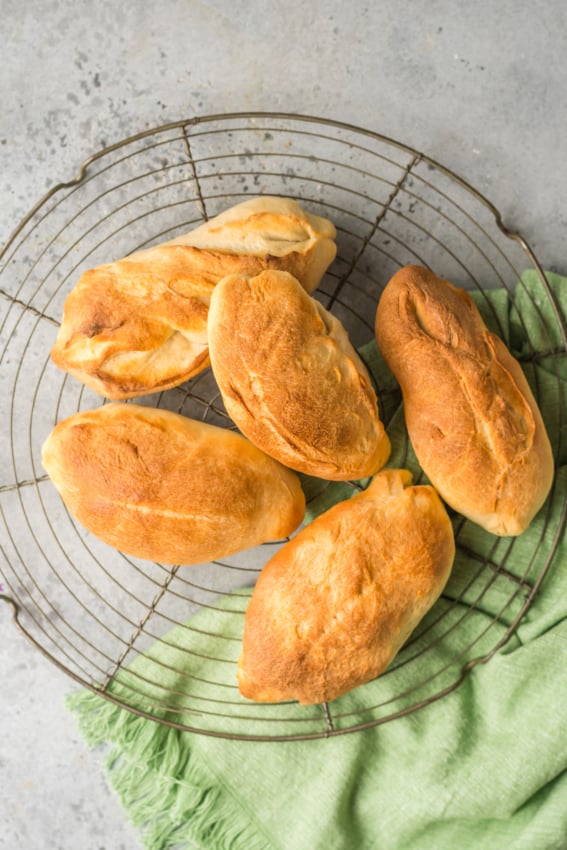 What are the other names for bolillos?
Bolillos go by a number of different names in different part Mexico and Central America.
It's called the pan francés in North East Mexico and El Salvador, or generally bolillos or pan blanco in Northern Mexico. In Guadalajara and Sonora, they're called birotes and in Yucatán, they're barras.
Sinaloans call them birotes or torcido. And in Brazil, bolillos are known as pão francês or pão de sal (salt bread).
What Do I Need to Make Bolillos?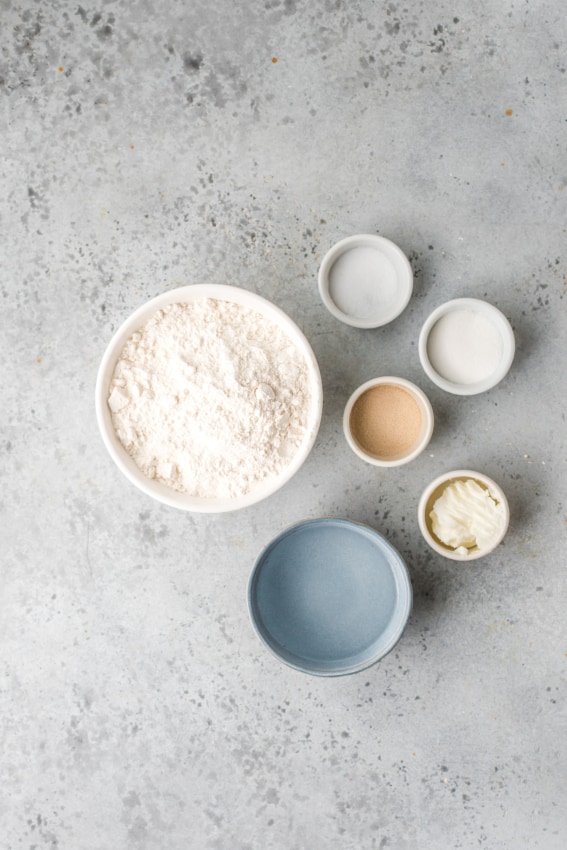 Stand Mixer – you can do this by hand if you don't have one
Baking sheet
Parchment paper
All purpose flour – this makes the best rolls. It is best to weigh your flour for the best results.
Instant Rise Yeast – this yeast doesn't have to be proofed if it is a newer package
Sugar – this works with the yeast to give a good rise
Shortening – you can use Crisco or lard if you prefer
Salt
Warm water – you want to make sure the water isn't too warm nor too cold. It should be about 110°.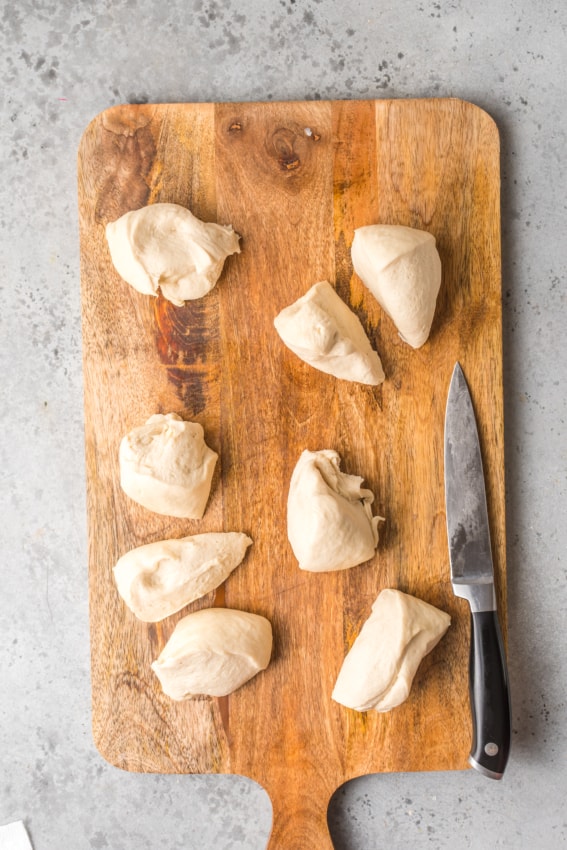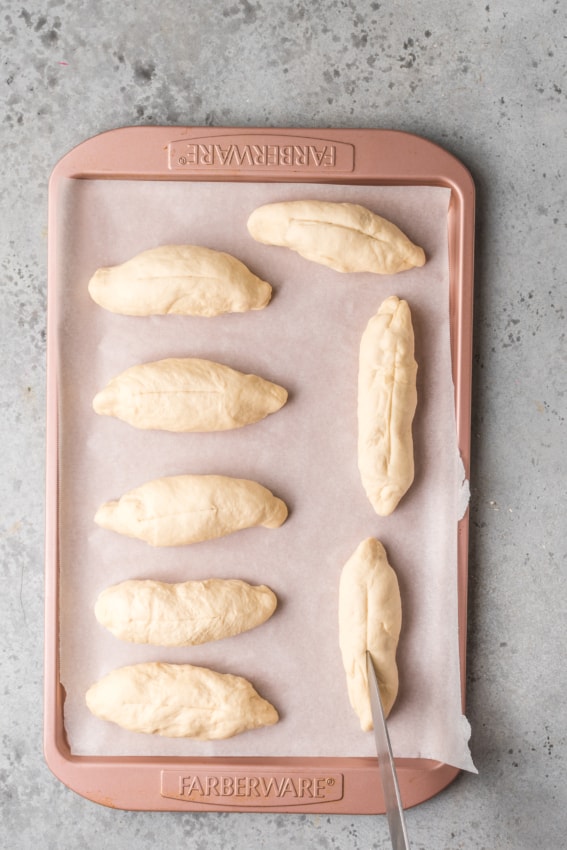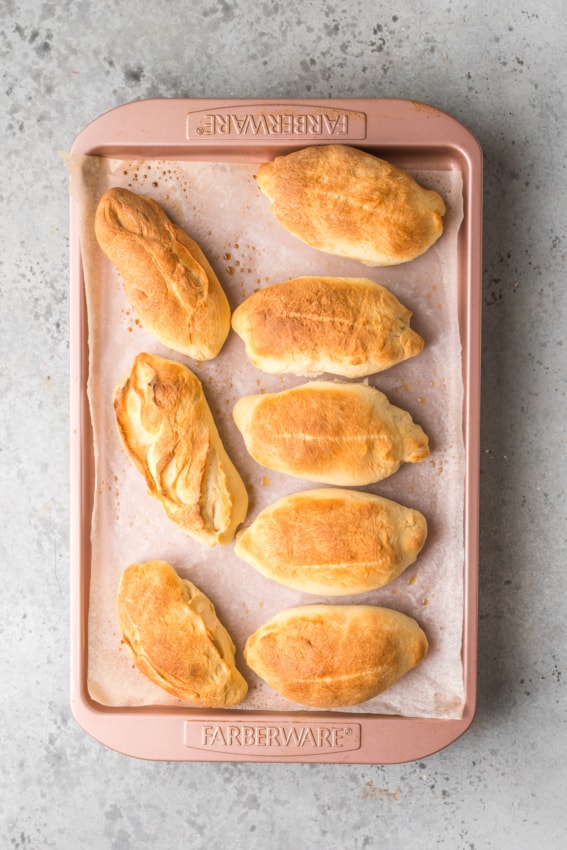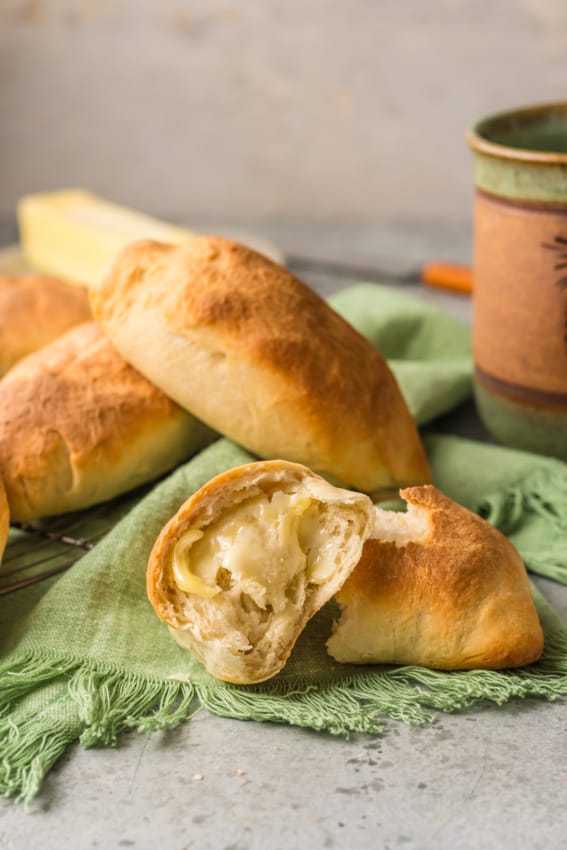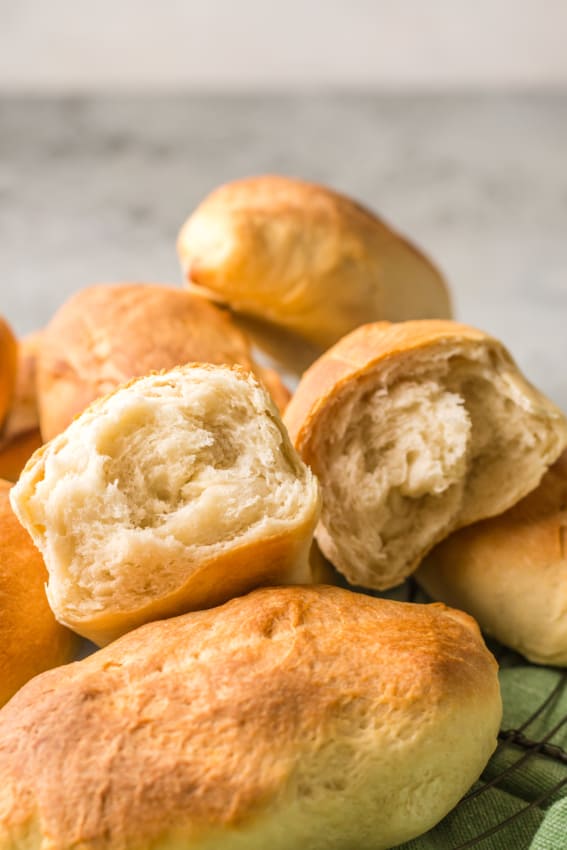 Recipe Pointers For Bolillos
Don't forget to slit the bread before baking. The slit lets steam escape so that the bread stays soft inside!
Use active dry or instant yeast so that you don't have to proof it.
Bolillos go great with coffee or horchata and eggs for breakfast!
Toast the bolillos on a griddle with some butter for breakfast.
Serve the bolillos with a salad and some Mexican pozole!
You could use the bolillos as open sandwiches/tortas with layers of meat or other Mexican flavors for lunch!
Yield: 8 Pieces
Mexican Bolillos Bread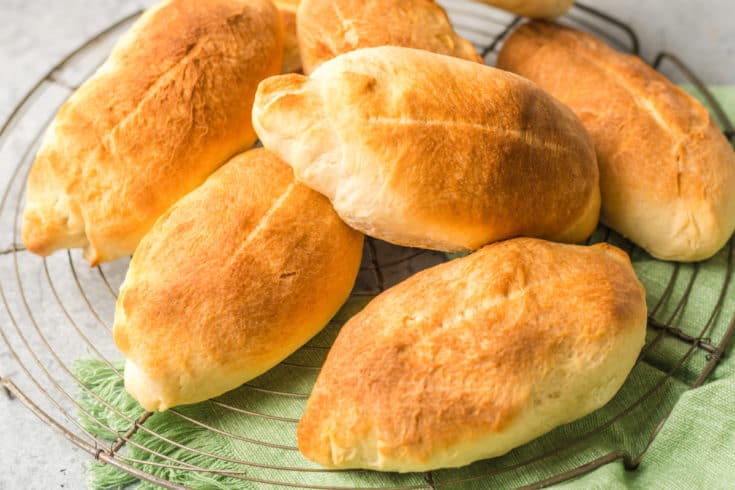 These rolls are nice and fluffy and a bit chewy which is so delicious for sandwiches.
Rise Time
1 hour
30 minutes
Total Time
2 hours
15 minutes
Ingredients
4 cups (500 grams) all-purpose flour
1 ½ teaspoon salt
2 Tablespoons granulated white sugar
2 Tablespoons shortening or Crisco
1 Tablespoon instant yeast
1 ½ cup hot water (110°)
Instructions
In the bowl of the stand mixer, combine the flour, sugar, and salt.
Using the dough hook, add the shortening and mix until broken into small pieces.
Add the yeast to the warm water and let sit for 30 seconds. Pour into the flour.
Turn on medium speed and mix till a dough forms. You may need to stop and scrape down the sides from time to time.
Mix on medium speed for 20 minutes. If you don't have a stand mixer, you can do this step by hand. (The dough should be soft and very elastic. This may take 30 minutes by hand.)
Remove the dough from the mixer and roll it into a ball.
Place in a greased bowl and grease the dough.
Cover with saran wrap or a clean kitchen towel.
Let the dough rise in a warm place for an hour or until doubled in size.
Remove from the bowl and divide into 8 even pieces.
Stretch each piece into a long narrow piece. Roll the dough up tightly to form a football-shaped roll. Pinch the ends to form points.
Place a piece of parchment paper on a baking sheet, and place rolls on the paper. Leave room for them to rise.
With a sharp knife, cut a slit down the middle.
Cover the rolls with a towel and let rise till doubled about 30 to 45 minutes.
Preheat the oven to 450°.
Bake the rolls for 15 minutes until golden brown.
Remove and let them rest for 10 minutes. If you open them too soon, the steam will escape and the rolls won't be as light and fluffy.
Nutrition Information:
Yield:
8
Serving Size:
1
Amount Per Serving:
Calories:

273
Total Fat:

4g
Saturated Fat:

1g
Trans Fat:

0g
Unsaturated Fat:

2g
Cholesterol:

2mg
Sodium:

400mg
Carbohydrates:

51g
Fiber:

2g
Sugar:

3g
Protein:

7g
---
FAQs about Mexican Bolillo Rolls
How do you pronounce bolillos?
Bolillos are prononuced baw-lee-yaws.
What does bolillos mean?
Bolillos means spindle. The name is a reference to the spindle shaped rolling pin used to make the bread.
What can I use these rolls for?
The most common use of these rolls is for tortas which is a Mexican sandwich. The bread has such great texture and often is a bit crunchy on the outside and chewy on the inside.
These are great eaten with soup.
Bolillos are great sliced open. Add some refried beans, some queso fresco spread on them, and some salsa. Put them in the oven to bake for a few minutes and serve.
How do I store these bread rolls?
Store the bolillos in a ziplock bag or airtight container on the counter or in the cupboard for up to 5 days. These rolls also freeze well in a ziplock bag for up to 3 months.
How to reheat bolillos?
Sprinkle or brush the bolillos with water. Put them in the oven for 4 to 5 minutes at 400 F and heat.
Who invented the first bolillo bread making machine?
The first bolillo making machine was invented by Don Juan Servitje in 1918 with his partners José Jorba and Jaime Palomas Sendra. They patented the machine under the name "Higiénica Múltiple Póo".