Baked cauliflower nuggets with a crispy coating are the perfect snack or side dish for any meal. Serve with your favorite dipping sauce!
---
Who invented these vegetarian Cauliflower Nuggets?
No one knows. But they're as popular as Tiktok's Hot Chocolate Bombs. Vegetarian, vegan, and dairy-free at the same time, they're the perfect snack!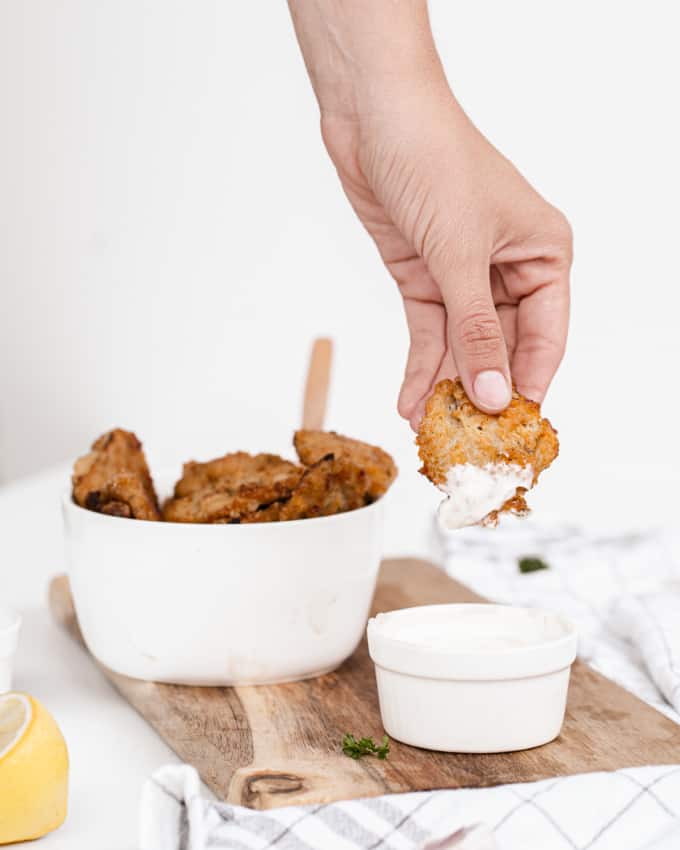 Why Bake Mashed Cauliflower?
You're not just baking mashed cauliflower. You're taking the humble cauliflower to a whole new level. You can do a comparison test. Offer your kids some mashed cauliflower and offer them some cauliflower nuggets. See which they prefer!
The answer will always be the vegan cauliflower nuggets. It's a great way of getting their dose of veggies in.
Packed with flavor, the crispy baked cauliflower nuggets are moist and tender inside, and crispy on the outside. They're also the perfect dish for a party or dinner since you can bake them ahead of time and just reheat them before serving!
It's also an excellent recipe for kids – one of those "hidden veggies recipes".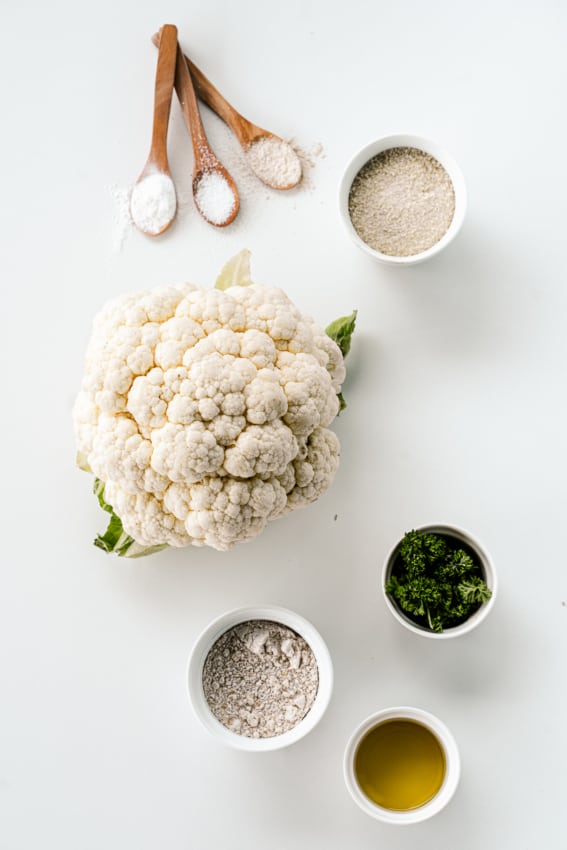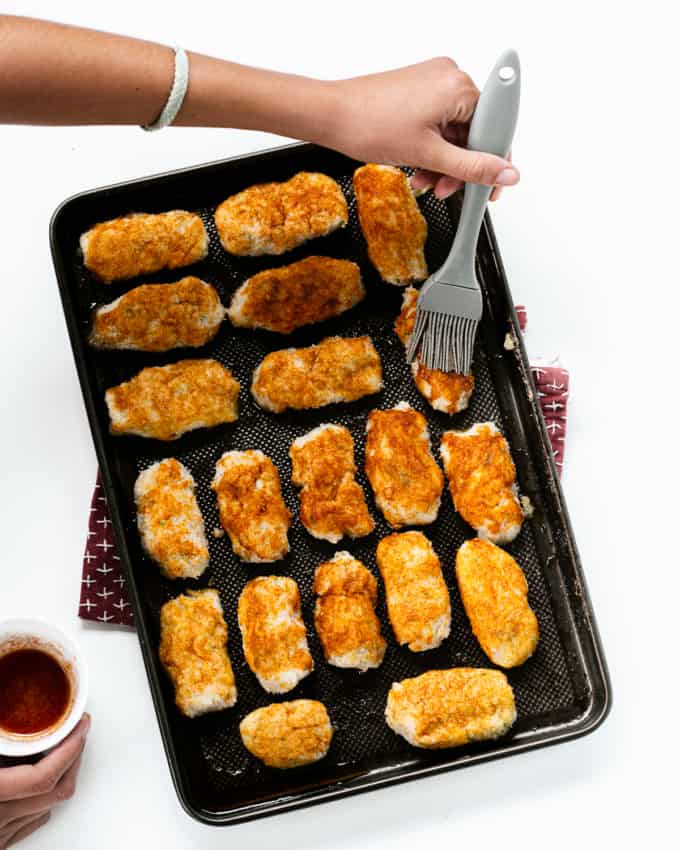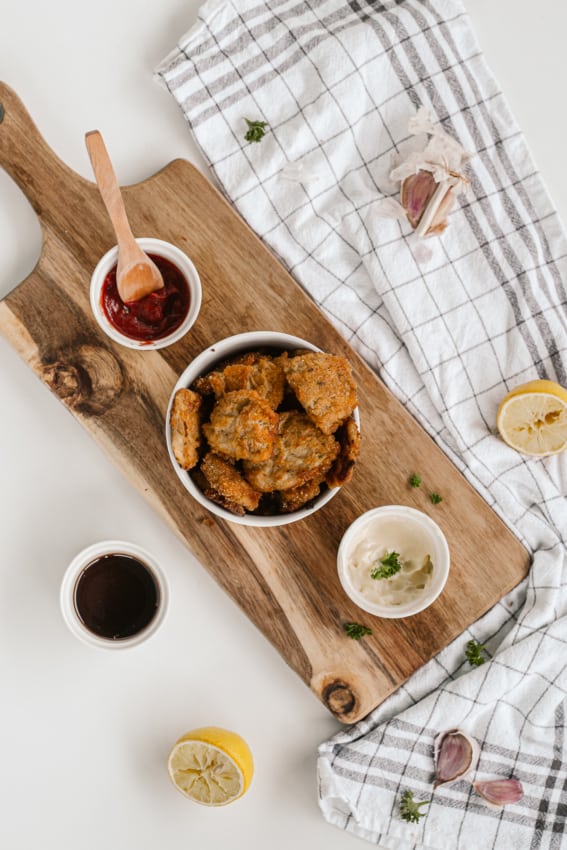 Recipe Pointers For Vegan Cauliflower Nuggets
This recipe is vegetarian, vegan, and dairy-free!
You can use the same recipe with potatoes to make vegan potato nuggets.
Want richer chewy nuggets? Mix in some vegan or regular cheese in the batter!
The smoked paprika gives the cauliflower a sense of meatiness.
You can mix in sesame seeds with the breadcrumbs before baking.
Serve with a dipping sauce, BBQ sauce, or garlic yogurt! Ketchup works fine too! Or use it as a side dish!
Want a different cauliflower recipe? Try this roasted buffalo cauliflower with ranch dressing.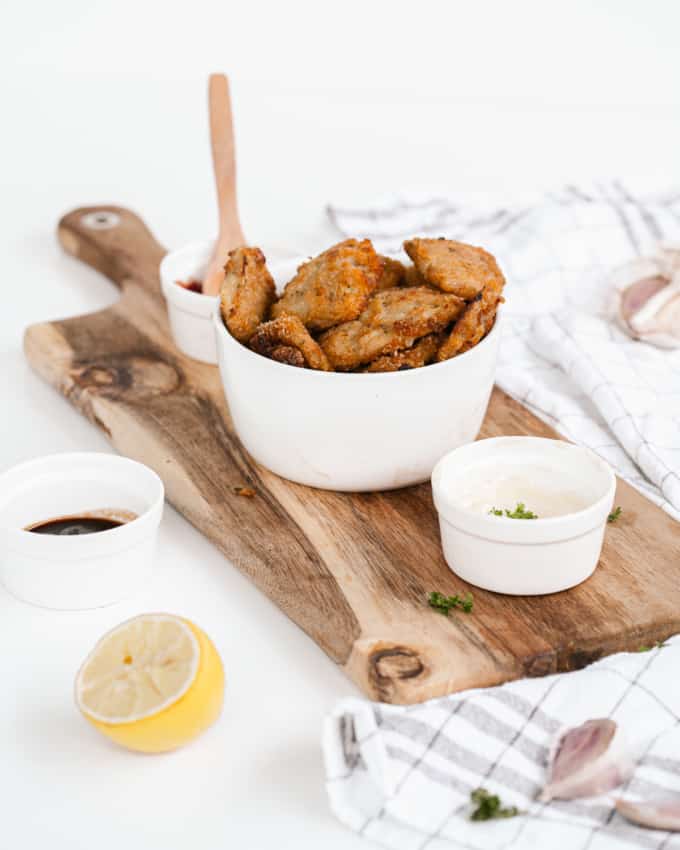 FAQs about Cauliflower Nuggets
Can I make this recipe gluten free?
To make these cauliflower nuggets gluten free replace the all-purpose flour with gluten-free flour or rice flour and replace the bread crumbs with gluten-free crumbs.
Can I deep fry the nuggets instead of baking?
Yes, you can deep fry the vegan nuggets. But they won't be as healthy as the baked version.
What can I use instead of parsley?
You can substitute the parsley with coriander, cilantro or chopped chives.
What can I use instead of paprika?
You can substitute the paprika with a chili powder of your choice.
How long can I store these cauliflower nuggets?
Veg cauliflower nuggets will last for a week in the refrigerator if stored in an airtight container. Or they can be stored in the freezer for up to 3 months. Reheat before serving.
Cauliflower Nuggets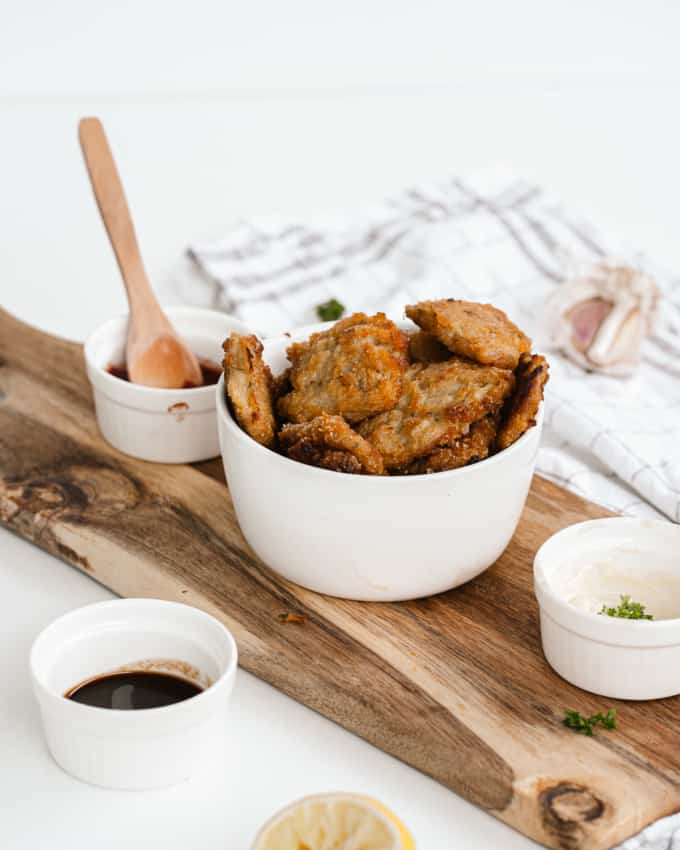 Baked cauliflower nuggets with a crispy coating are the perfect snack or side dish for any meal. Serve with a dipping sauce!
Ingredients
1 cauliflower head
¾-1 cup all-purpose flour
1 cup rice or regular breadcrumbs
¼ cup fresh parsley
1 tsp salt
1 tsp baking powder
½ tsp garlic powder
1 ½ tbsp olive oil
Optional
1 tsp smoked paprika
1 tbsp olive oil
Instructions
Chop the cauliflower head into florets.
Cook the cauliflower in a steamer until it is fork-tender.
Using a blender mash the cauliflower and add to it all the ingredients except breadcrumbs, olive oil and smoked paprika.
Stirwell until combined.
Let it cool for this paste to harden a little. It will remain moist, but it hardens when cooled.
Using your hands shape the paste into nuggets. Small ones work better because of their smooth structure.
Coat each of them with breadcrumbs.
Set the nuggets in an oiled baking tray with one inch of space between them as they will grow a little.
Optional: whisk 1 tbsp of olive oil with 1 tsp of smoked paprika and using a cooking brush, paint the top of them.
Bake them at 375 °F for 15 minutes of each side. Or until their edges turn brown.
Keep them in the fridge, in a covered airtight container, for up to one week.