Poland loves potatoes! We use them for almost every meal. So naturally, we use them to make vodka too is what one would think. But did you know that while Polish potato vodka is famous, Polish rye vodka is even more popular? Did you know that some of the best vodkas come from Poland? Or did you know that Poles are some of the highest consumers of vodka in the world?
From the famous Belvedere and Wyborowa rye vodkas to the Chopin Potato vodka, there's a lot to discover about Polish vodka. Let this guide take you on a journey through Polish vodka!
A Brief History of Polish Vodka
If Europe were divided into groups of countries producing wine, beer, or vodka, Poland would fit into the group of countries producing vodka along with Russia, Iceland, Norway, Sweden, and Finland. Why vodka? Because the weather and the soil conditions are more conducive to growing potatoes and rye than grapes or hops.
We produce good beer too, you can read about it in this Polish beer guide!
The Polish word wódka is a derivative of the Slavic word voda which means little water or from water. Vodka production in Poland dates as far back as the Middle Ages but was only found in written records in 1405 in the Województwo Sandomierskie. But back then, the wodka referred to a chemical compound while the real vodka drink was called gorzałka which means to burn.
A book written by the Polish physician Stefan Falimierz in 1534 refers to vodka as something that increases fertility and is an aphrodisiac. Jerzy Potański explained the prodution of vodka in Wodka lub gorzałka in 1614.
Jakub Kazimierz Haur explained how to make vodka from rye in 1693 in his book Skład albo skarbiec znakomitych sekretów ekonomii ziemiańskiej (A Treasury of Excellent Secrets about Landed Gentry's Economy).
Vodka production took on new meaning but production was monopolized by the nobility. Brands such as Zubrowka and Starka established themselves in the 16th century, while Goldwasser established itself in the 17th century. Polish vodka was soon popular all over Europe, and by the end of the 18th century, production had been industrialized.
The 20th century saw many distilleries being taken over by the government before finally becoming privatized or being taken over by foreign companies. Nowadays, there are over a thousand brands of Polish vodka. With Polish vodka having a Protected Geographical Indicator status, it's essential that Polish vodka must be made from rye, oats, potatoes, wheat, or barley grown in Poland.
Polish vodka has attained a standard of excellence and is something that you can enjoy, of course responsibly.
Must-Try Polish Potato Vodkas
It's said that potatoes came to Poland from the New World in the 19th century. Since they were more easily available than rye, soon potato-based vodkas became available. And as the more traditional methods of making vodka was replaced with distillation that could reach 95%, it became easier to use potato for vodka making.
1. Luksusowa Vodka
With a name that means luxury, this premium Polish potato vodka is a must-try. Created in 1928, it's one of the oldest Polish vodkas and has a share of 10% of the Polish market. Formerly produced by the state-owned Polmos in Zielona Góra, Luksusowa Luxury Vodka is now made by Pernod-Ricard S.A.
The vodka is produced by distilling Polish potatoes to about 90% ABV and then diluting it down to 40% ABV. Luksusowa is marketed as a 'vodka for men' made using the manliest of potatoes.
2. Chopin Potato Vodka
Having earned many gold medals, the Chopin Potato Vodka belongs to the Dorda family whose head Tadeusz Dorda took over the Podlaska Wytwórnia Wódek Polmos distillery in Siedlce in 1992. Before Dorda took over the distillery it was part of the state-owned Polmos monopoly.
Dorda, who named his vodka after the famous composer Frederic Chopin, says that seven pounds of potatoes are used to make every bottle of Chopin; and all of them have been locally sourced from farms in Krzesk.
Their full-bodied and bold potato vodka is creamy to taste with subtle notes of green apple and the scent of vanilla.
Chopin Potato Vodka : Approx $33 per 750 ml
Email: [email protected]
Website: https://chopinvodka.com/
3. Vódka Monopolowa
A vodka with history, the Baczewski Vodka has been produced in the village of Wybranowka since 1782 and then moved to the village of Zniesienie near Lviv in 1810. In 1876, the drink became one of the top choices in the Imperial Court of the Hapsburgs.
Over the last two centuries, the clear Vodka Monopolowa produced by J.A. Baczewski has won a number of gold awards. The traditional recipe of triple-distilled potato and water from Alpine springs produces a subtle taste that's perfect with a twist of lemon or on its own.
Baczewski Vodka : Approx $18 per 750 ml
Email: [email protected]
Website: http://baczewski-vodka.pl/en/
Must-Try Rye or Grain Polish Vodkas
Apart from potatoes, Polish vodkas are made from rye, oats, wheat, or barley grown in Poland. It's available in many forms, but all give homage to the warmth and neutrality of the spirit.
1. Belvedere Vodka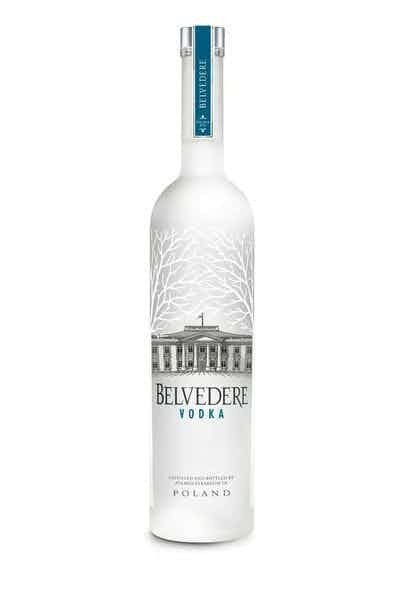 Named after the Belvedere Palace in Warsaw, Poland, this vodka is made from a resilient grain of rye that imparts a distinct flavor. Water from a natural artisan well blends with the rye which is then distilled by fire to enhance flavors and create a velvety texture.
To this day, the Belvedere vodka is produced in Zyrardow, Poland; and is distributed in the US by Moet Hennessey. The vodka was also the chosen official brand for the popular 24th James Bond film featuring Daniel Craig, Spectre.
A tad more pricey than regular vodkas, it's more popular in the US than it is in Poland.
2. Wyborowa Klasyczna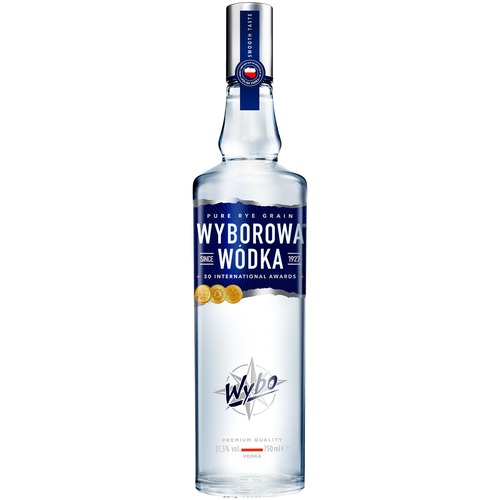 Wyborowa means fine, and this Poznan vodka is truly exceptional. It was the vodka served on the first flight of the Concorde in 1967.
Legend also tells that the Rolling Stones played a concert in Warsaw in 1967 in exchange for a wagonful of Wyborowa Vodka. Whether their wagon actually made it out of the country is another question.
The velvety-textured and naturally sweet Wyborowa vodka was created in 1926, with production and export continuing from 1927 to date. Wyborowa received Polska Wodka status in 2013, and is now owned by Pernod Ricard.
3. Pan Tadeusz Vodka
Another brand owned by Pernod Ricard, Pan Tadeusz or Master Thaddeus vodka is a classic made with wheat and rye in the cities of Poznan and Zielona Gora. The logo for the bottle was based on the famous Polish masterpiece "Pan Tadeusz" written in 1834.
Many also associate it with the Pan Tadeusz film by Andrzek Wajda that entered the market at the same time. Apart from the traditional clear flavors, aronia (chokeberry) and przepalany (burnt caramel) flavors are also available.
4. Chopin Rye Vodka
Another great product from the maker of the Chopin potato-based vodka, the Chopin Rye Vodka also holds ground in the international market. It's the last family-owned vodka brand in Poland.
The spicy rye and peppery flavored drink have a medium body and crisp finish. You'll often find this rye vodka added to many sweet cocktails.
5. Chopin Wheat Vodka
This Chopin product made of wheat is lighter than the other two and has subtle floral notes and a delicate finish. The perfect addition to summer cocktails, the Chopin Wheat Vodka is also good for simply sipping.
7. Sobieski Vodka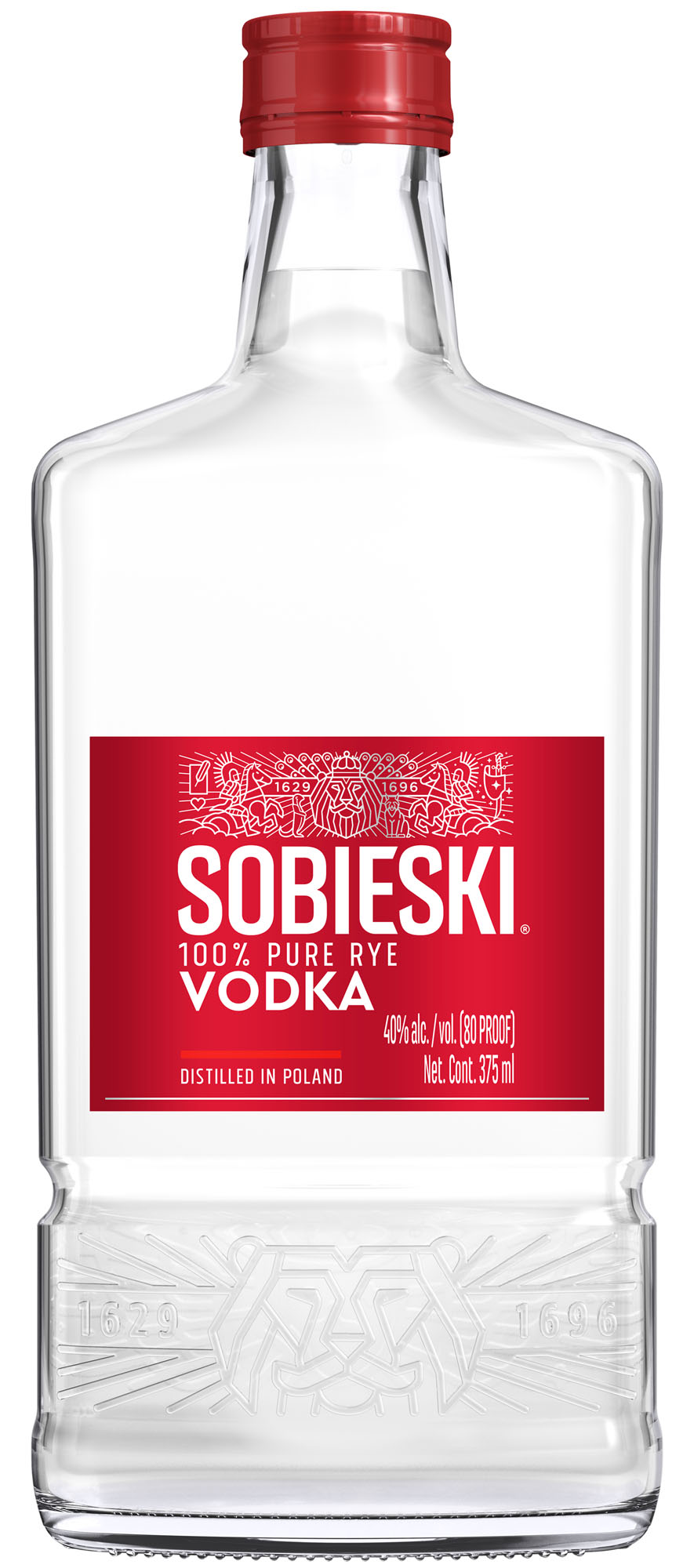 Named after King Jan III Sobieski from the 17th century, the distillery was originally established by Winkelhausen in Koniaków in 1846. After World War II, the distillery was taken under the state Polmos (monopoly) for many years before finally being bought by the French company Marie Brizard Wine & Spirits.
Sobieski vodka is made with a special Dankowski rye cultivar from the Mazowse fields and clear water. The unique character and silky finish of this liquor are exemplified by the elegant bottle. They currently also produce some citron, raspberry, and orange-flavored vodka.
---
Bonus: Flavored Polish Vodkas and Liqueurs
Most vodka connoisseurs will tell you that vodka is best enjoyed chilled without any additions and that it should always be a neutral flavor. But there are a few flavored vodkas that you just must try! Here are a few.
1. Żubrówka – Bison Grass Vodka (CEDC)
Some believe it has magical healing properties, but Żubrówka is just a Polish rye-based vodka flavored with bison grass. Bison grass contains a compound called coumarin that works as a blood thinner. Is that where the so-called healing theory sprung up?
Flavored with the bison grass that the vodka is named after, the quantity of coumarin the grass adds to the vodka had it banned from the US all the way till 2010.
Manufactured at the Polmos Białystok distillery in Bialystok that's been owned by Maspex as of 2022.
This 16th-century vodka is often served with apple juice to make a tatanka or szarlotka cocktail that has the same name as the Polish apple pie, or with black currant juice to make a black bison cocktail. You'll also find it topping ice cream, but truly the best way is to have it chilled!
2. Krupnik
Often ranking second on the list of bestselling Polish vodkas in Poland itself, the Krupnik is affordable enough for all budgets. Supposedly created by Benedictine monks in Nieśwież in the 16th century, Krupnik was also used by Polish soldiers as a disinfectant in the Second World War.
Sweet vodka is actually more of a nalewka or sweet liqueur made with wild bee honey and comes in many flavors. Popular choices include plain, mint, honey, lemon, hazelnut, cherry, plum, quince, and more. Whether it's served warm or cold, the rich syrupy liquid with an aftertaste of cinnamon, cloves, and pepper is just perfect.
3. Wodka Zoladkowa Gorzka
Zoladkowa is a herbal vodka and actually THE most popular vodka in the country. It's been produced in Lublin since 1950.
It can be drunk on its own or mixed with various chasers like coke, juice, or in a cocktail. It's sweeter than regular vodkas but not too sweet due to its spiced aroma and herbal flavor.
---
How Is Vodka Served?
In most Eastern European countries, vodka is served chilled straight up. It's always neat and never accompanied by water, ice, or any other mixers.
This method of drinking the viscous chilled vodka gives the taster a chance to savor the smoothness of a drink with neutral flavors.
Of course, nowadays, you'll also find vodka with many flavors – vanilla, mint, orange, lemon, and more. You'll also find vodka added to a host of cocktails. If you'd like to try some vodka recipes, here they are: