Made with a rich brioche-like dough, the Chocolate Babka is a traditional Polish bread or cake, often made for Easter. The sweet-braided bread filled with melted chocolate and topped with sugar syrup is irresistible!
---
Short History of Babka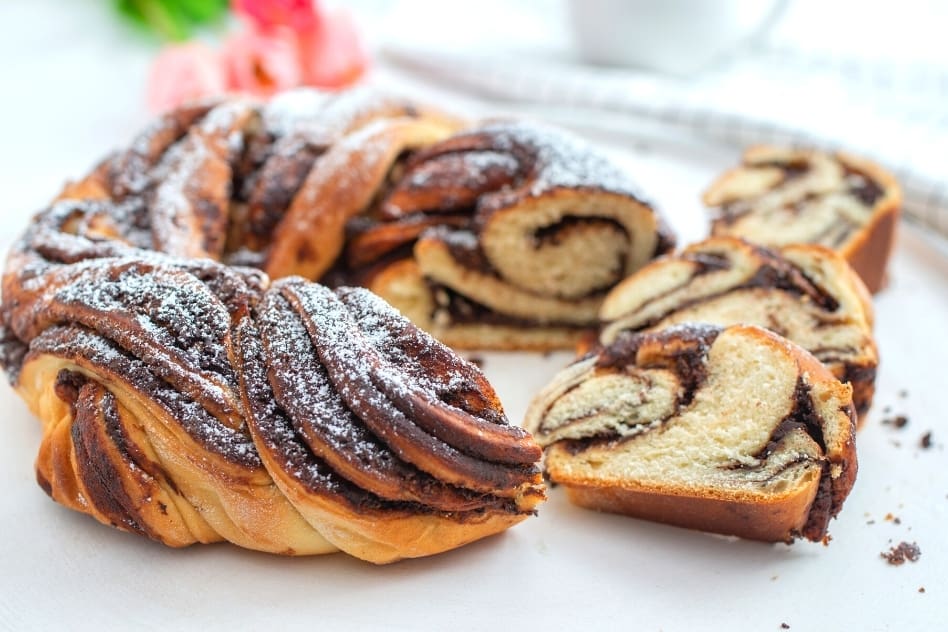 Babkas appeared all over Europe at the end of the XVIIth century. In Poland the king Stanisław Leszczyński claimed that the French version is too dry and it had to be dipped into something wet. This is how the rum version appeared.
In the pre-wars period, babka was traditionally baked on Good Friday before Easter, in the bread section of a home wood-fired oven. It was a lengthly process.
No man could be present during the preparation of the baby, as it was believed that his presence would cause the babka not to rise.
Looking at recipes from the XIXth century if nothing changed, nobody would bake the babka anymore these days because it was taking endless hours to make it.
Sometimes after baking babka was even rocked in the sheets like a child.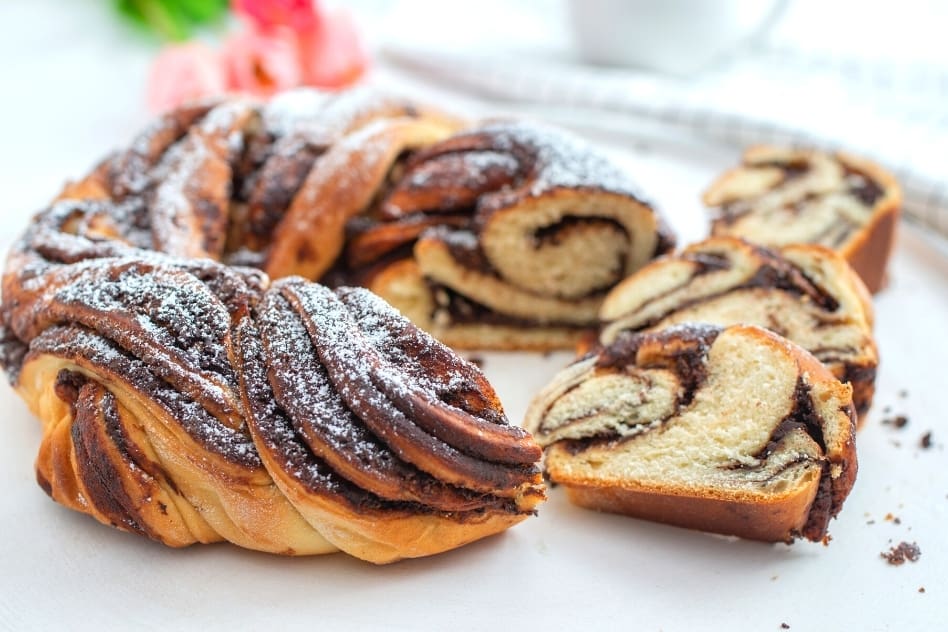 ---
Why Is Babka Cake Named Babka?
The word babka really means a woman. Why is it named like this?
There are several legends. The most popular is that it was inspired by the shape of women's skirts with large folds, which gathered at the top and extend slightly towards the ground, creating a beautiful shape.
Another story says that it owes its name to Stanisław Leszczyński, who loved the taste of his grandmother and likened her to Ali Baba's turban, one of his favorite characters from "Tales of a Thousand and One Nights".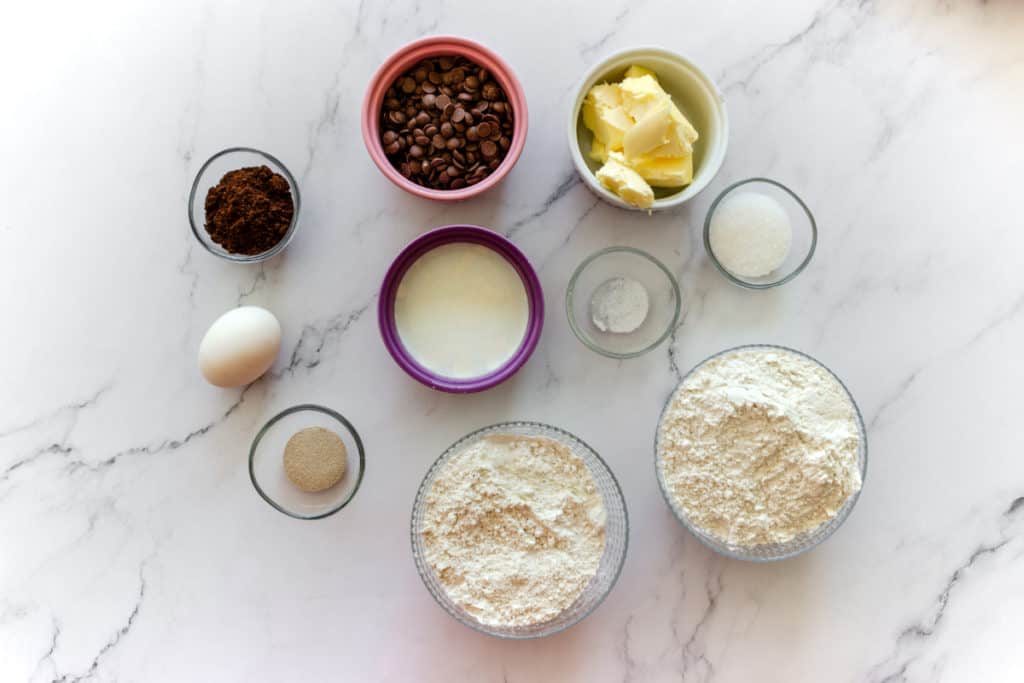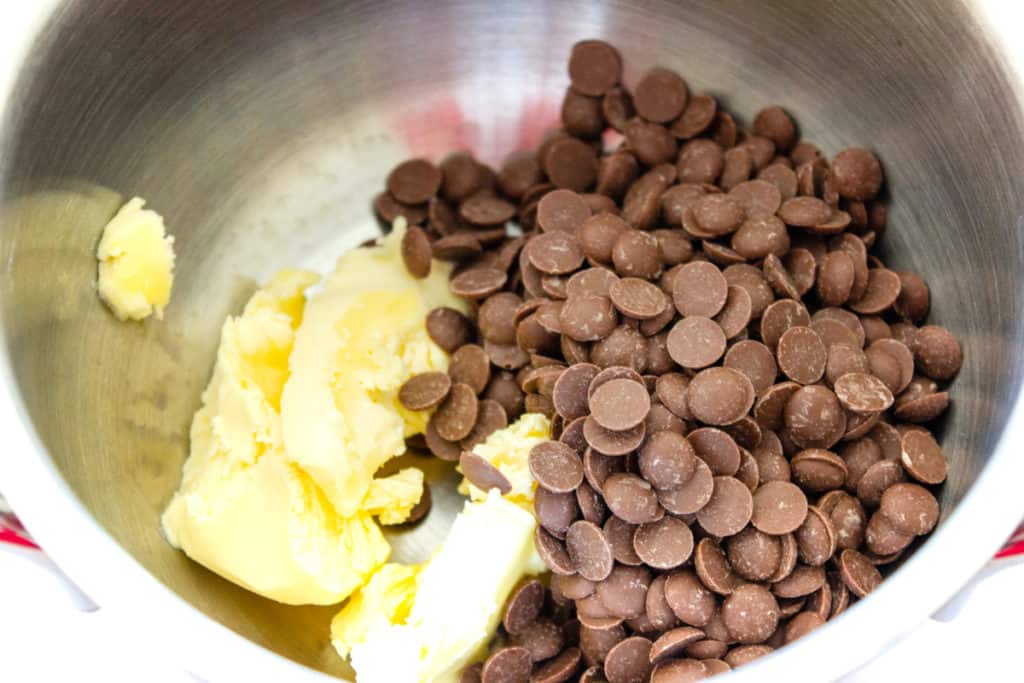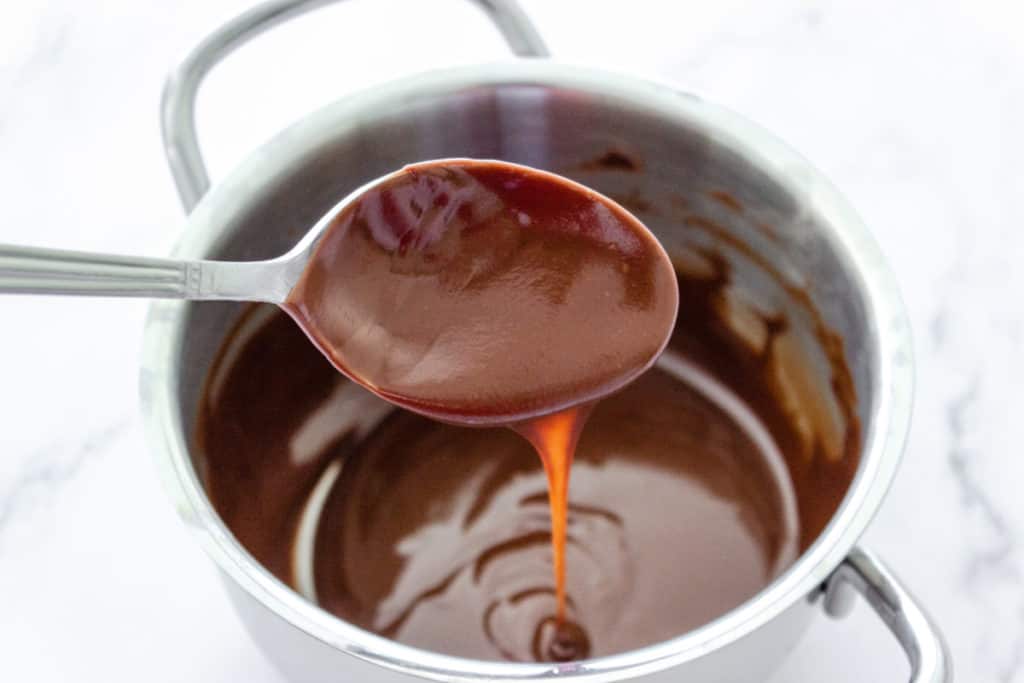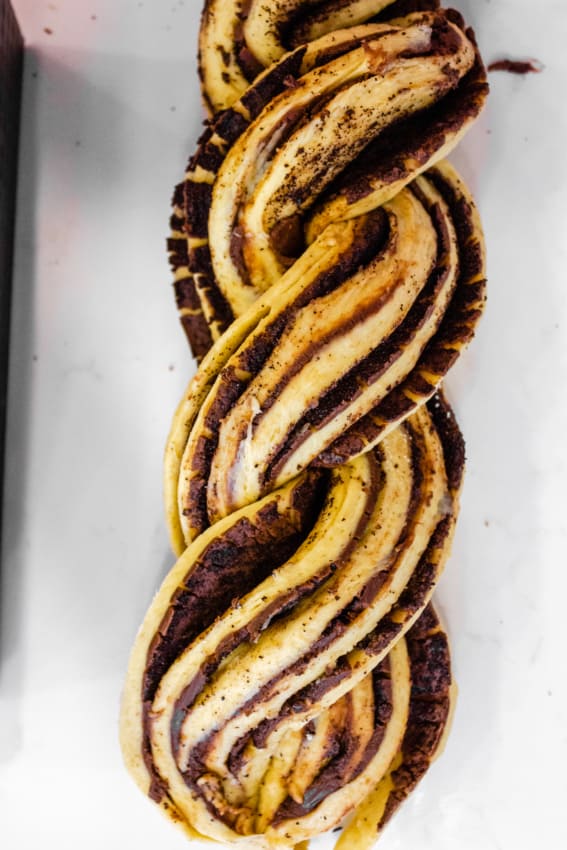 ---
Recipe Pointers For Chocolate Babka
Don't use cold milk or the yeast won't get activated. Don't use hot milk or it will kill the yeast. Warm milk is best!
If you don't have a stand mixer, you can knead the dough with your hands.
Do not melt the butter! Leave the butter out of the fridge for an hour before use. This will make it soft.
Do not let the melted chocolate cool for too long or it will seize (turn hard).
You can substitute the chocolate chips with chopped nuts, dried fruit, Nutella, or cinnamon powder. Do not use cream cheese.
Serve babka for breakfast, for dessert, or as a snack any time of the day.
Chocolate babka is best served warm!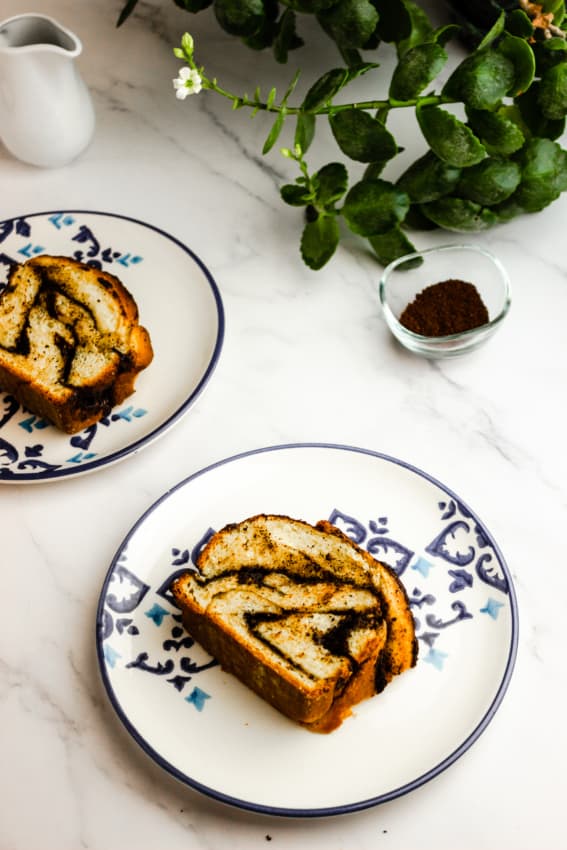 ---
FAQs about Polish Babka
Why is my dough dry?
The babka dough is supposed to be slightly dry. But if it's too dry, it means you ran the mixer too long or kneaded it too much.
How do you know when the chocolate babka is ready?
The chocolate babka is ready when it turns golden brown on top. Stick a toothpick in the middle of the cake. If it comes out clean, it's ready. If there is dough stuck to it, it needs more time.
Is babka a bread or a dessert or a cake?
Babka is all of these at the same time – a bread, a cake, and a dessert.
Do I have to cut the dough horizontally or vertically?
You need to cut the dough vertically along the length of the spiral so that it opens up.
What kind of bread is babka?
Babka is bread made with a brioche type dough.
How long can babka be stored?
Babka can be stored in an airtight container in the refrigerator for 3 to 4 days, or in the freezer for a few months. Heat it in the microwave or oven for 5 minutes before serving.
Chocolate Espresso Babka Recipe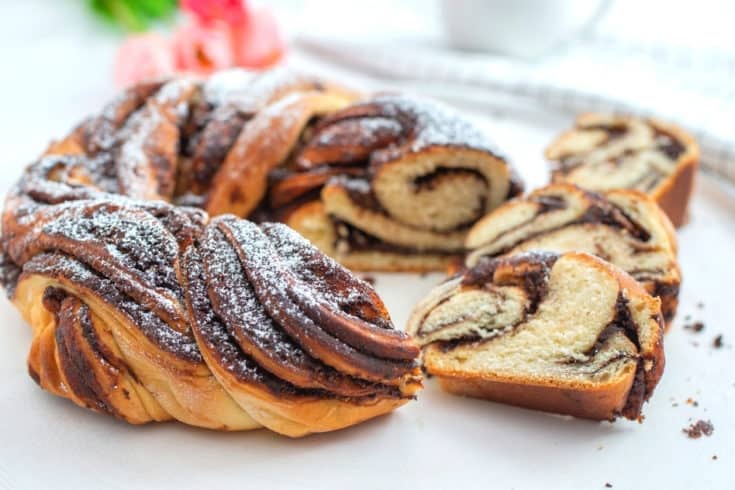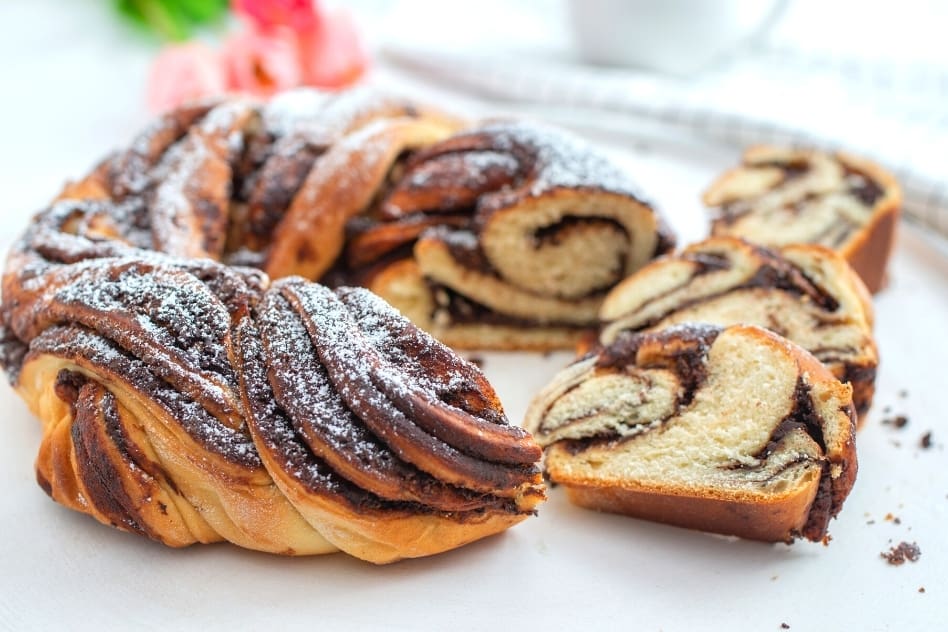 Made with a rich brioche-like dough, the Chocolate Babka is a traditional Polish bread or cake. The sweet-braided bread filled with melted chocolate and topped with sugar syrup is irresistible!
Ingredients
120 g (1⁄2 cup) warm milk
1 tbsp active dry yeast
2 tbsp sugar
1⁄2 cup butter (half for the dough and the other half for chocolate filling)
4 cups all-purpose flour
1⁄2 tsp salt
1 egg, at room temperature
1 cup milk chocolate chips
1 tbsp espresso powder
Sugar Syrup
3 tbsp sugar
2 tbsp water
Instructions
Using a small bowl, mix the yeast, milk and sugar. Let it sit for 10 minutes until it gets foamy.
With a stand mixer (using the dough hook) combine flour and salt.
Add the yeast mixture, egg and mix on low speed for 3 minutes.
When the dough starts to come together increase the speed and let it mix for 5 minutes more.
Reduce the speed to low and start adding mini cubes of soft butter (not melted!) gradually until the butter is fully incorporated and you'll have a soft dough.
Put the dough into a lightly oiled bowl and cover with plastic wrap. Place it in the fridge to rise at least 3 hours or overnight.

For the filling
In a small pot, melt butter (1/4 cup) and chocolate together. Cool it until it becomes thick enough to spread.
Make the sugar syrup by boiling them together.
Lightly grease the loaf pan and flour.
On a floured surface, roll the dough to a 20x30cm.
Spread the chocolate filling and dust espresso powder.
Roll the dough up into a tight spiral.
Cut the dough in half. Form a twist. Put it in the loaf pan and cover. Let it rise for 30-45 minutes in a warm place.
Bake for 30-40 minutes until it becomes golden brown at 350 ̊F/180 ̊C.
Remove from the oven and drizzle the babka with the sugar syrup while hot.